The Teacher-Ranger-Teacher program helps connect Herbert Hoover National Historic Site and other national parks to schools. Under an agreement between the National Park Service and an area school district, Teacher-Rangers work at Herbert Hoover National Historic Site during the summer. In return they get experience preserving nationally important public lands and inspiration for innovative ideas in the classroom.
Our Teacher-Rangers
Ashley Keenan
2014
Ashley Keenan is a reading specialist for the West Liberty, Iowa schools. As Teacher-Ranger, Ms. Keenan wrote a lesson plan titled "What is THAT Used For?" for elementary school students. By comparing photos of artifacts displayed at Herbert Hoover with common household objects, teachers can use the lesson plan to discuss changes in technology with their students. Ms. Keenan also produced videos for teachers preparing for field trips, presented on place-based education to Iowa educators, and wrote an itinerary for teacher workshops.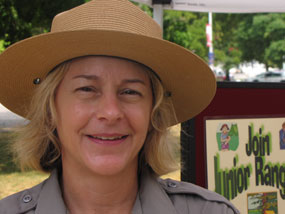 NPS Photo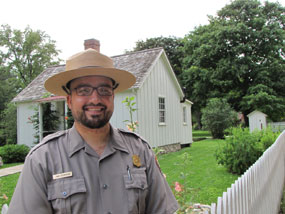 NPS Photo
Daniel Stevenson
2010-2012
Daniel Stevenson teaches 8th grade U.S. history in nearby West Liberty, about 10 miles from West Branch. As part of his summer ranger duties, Mr. Stevenson revised and updated Herbert Hoover: From Iowa to the World (PDF file), a curriculum guide for middle school students.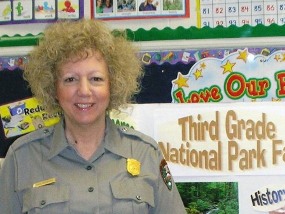 Kristen Bergren