After Dark in the Park
After Dark in the Park
Special Speaker Presentations
Tuesdays at 7:00 p.m.
Kīlauea Visitor Center Auditorium

Park entrance fees apply
Presentations are free - suggested $2.00 donation supports park educational programs
---
September 23, 2014 - Hawai'i's "BIG" Earthquakes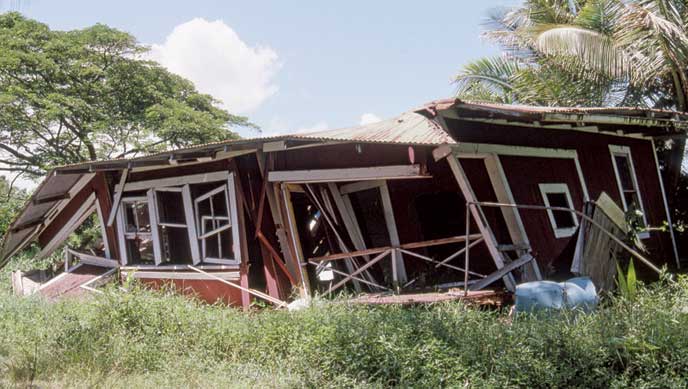 USGS Photo/J.D. Griggs
Big earthquakes pose an ever-present danger to Hawaii. But, what is a "big" earthquake—and how can you keep safe during the next one? Join Paul Okubo, a seismologist with the USGS Hawaiian Volcano Observatory, as he presents an overview of damaging earthquakes in Hawaii, including current theories on where and why they occur and what you can do to best protect yourself when they happen.
link to pdf poster (464KB)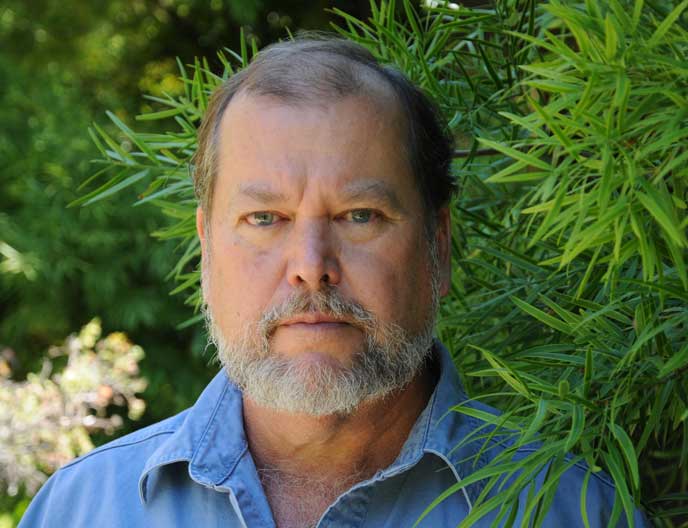 October 14, 2014 - The Settlement of the Pacific and Hawaiian Origins: A Perspective from Archeology
When Captain James Cook and other European explorers entered the Pacific in the 18th century, they were astounded to find that virtually every single island was already populated by indigenous island cultures. Where had the ancestors of these island people come from, and how did they manage to discover and settle even the most remote islands, including Hawai'i? Over the past century, archeologists have sought the answers to these questions. Patrick V. Kirch, Chancellor's Professor Emeritus at the University of California at Berkeley, reviews the history and presents current evidence for the history of human settlement throughout the Pacific.
link to pdf poster (357KB)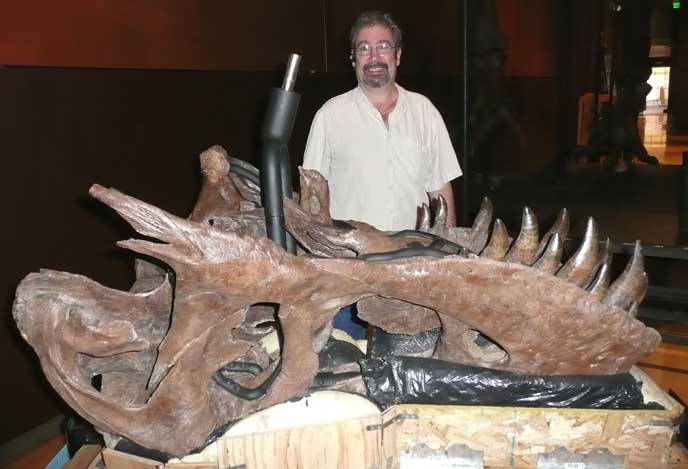 October 21, 2014 - National Fossil Day!
Ka'ū Learning Academy co-founder Joe Iacuzzo, the Hawai'i representative for the National Park Service National Fossil Day, will present a talk titled "Thomas Jefferson to Johnson Space Center: Fossil History in America." Joe worked for six years on Jurassic Park at Universal Pictures and created an award-winning dinosaur documentary film for Discovery Channel. He has been involved with numerous dinosaur discoveries and is the most widely read dinosaur science writer in the world.
link to pdf poster (508KB)
Did You Know?

Large volumes of lava move in lava tubes beneath the hardened surface of recent flows. Skylights form when the roof of a lava tube collapses, revealing the molten lava flowing like a river within the tube.