After Dark in the Park
Special Speaker Presentations
Tuesdays at 7:00 p.m.
Kīlauea Visitor Center Auditorium

Park entrance fees apply
Presentations are free - suggested $2.00 donation supports park educational programs
---
Tuesday, June 9, 2015 - Volcanic Ash Impacts Around the World: Lessons From the Field and Laboratory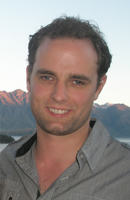 The talk will discuss what Tom and his team of scientists from New Zealand have learned investigating the impacts of volcanic ash on many facets of communities (particularly farming and agriculture) as well as lessons from laboratory testing of ash impacts on computers, air conditioners, and other critical infrastructure elements.
Tom is a Lecturer in Hazard and Disaster Management in the Department of Geological Sciences at the University of Canterbury. His doctoral research analysed the vulnerability of pastoral farming systems to volcanic ashfall hazards.
Specifically this investigated short- and long-term impacts to pasture and soil, water and animals;mass livestock evacuation;rehabilitation of pastoral farmland following large explosive eruptions;and the effectiveness of government aid in promoting recovery.
Associated research included developing risk assessment tools and models to assess loss from volcanic hazards using geospatial platforms (GIS) - as part of the Riskscape project. Since beginning as a lecturer at UC he has developed the Volcanic Ash Testing laboratory (VAT Lab)which investigates the vulnerability of critical infrastructure and primary industries to volcanic ashfall.
Tom's other main research interest is understanding the resiliency of rural and isolated communities to natural disasters. This has focused on the impact of recent disasters in the Canterbury region from snowstorm and flooding events, and the assessment of natural hazard risk for isolated communities.
Tuesday, June 23, 2015 - Silverswords and Lobeliads: Restoring Hawai'i's Marvels of Evolution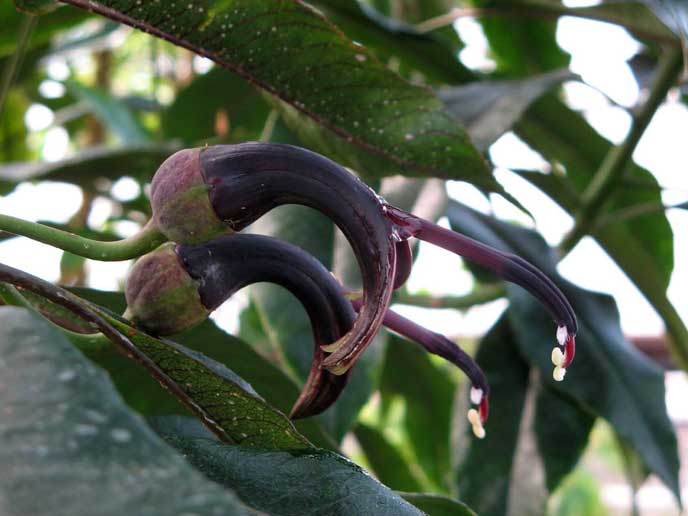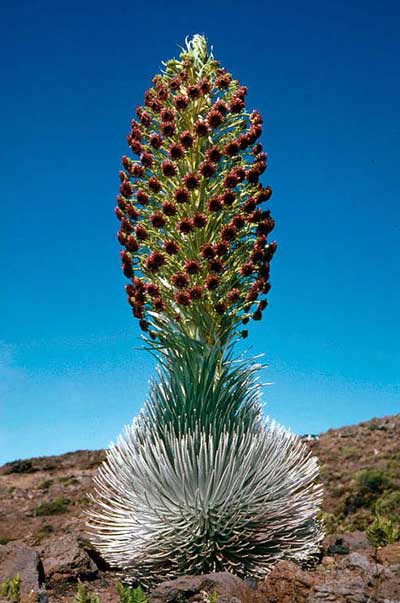 The native silversword and lobeliad lineages of Hawai'i are the world's most spectacular examples of plant adaptive radiation, in which single colonizing ancestors have given rise to a stunning diversity of descendant species. Yet the two lineages now include some of the world's most critically imperiled plants. Focusing on the Ka'u silversword and Pele lobeliad as examples, join
Dr. Robert Robichaux
, distinguished Professor of Ecology and Evolutionary Biology at the University of Arizona and Founder and President of the Board of Trustees of the Hawaiian Silversword Foundation as he discusses the highly collaborative, largescale endangered plant reintroduction efforts on Hawai'i Island. This fascinating presentation illustrates the value of integrating the reintroduction efforts with ongoing ecosystem restoration efforts across large landscapes.