After Dark in the Park
Special Speaker Presentations
Tuesdays at 7:00 p.m.
Kīlauea Visitor Center Auditorium

Park entrance fees apply
Presentations are free - suggested $2.00 donation supports park educational programs
---
Tuesday, November 24, 2015 - Amazing birds and Mega-fauna Adventures in Botswana, Africa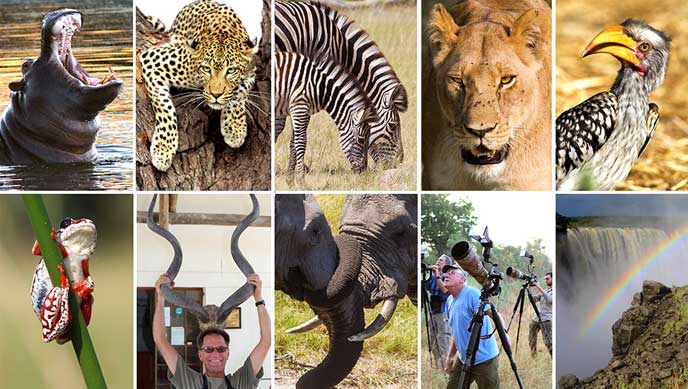 The vast expanse of the Kalahari Desert is punctured at its heart by the Okavango River, forming the largest inland delta in the world. These waterways and wetlands support one the most amazing collection of birds, bugs and brawling beasts on our planet! Join park ranger Jay Robinson and biologist Jack Jeffrey on a fun-filled photo safari through the National Parks and World Heritage Site of northern Botswana. We'll end our adventure at one of the seven wonders of the natural world, Victoria Falls, in nearby Zimbabwe.
link to pdf poster (480KB)
Tuesday, December 8, 2015 - Volcano in Slo-mo: What High Speed Cameras Tell Us About Lava Lakes and Explosions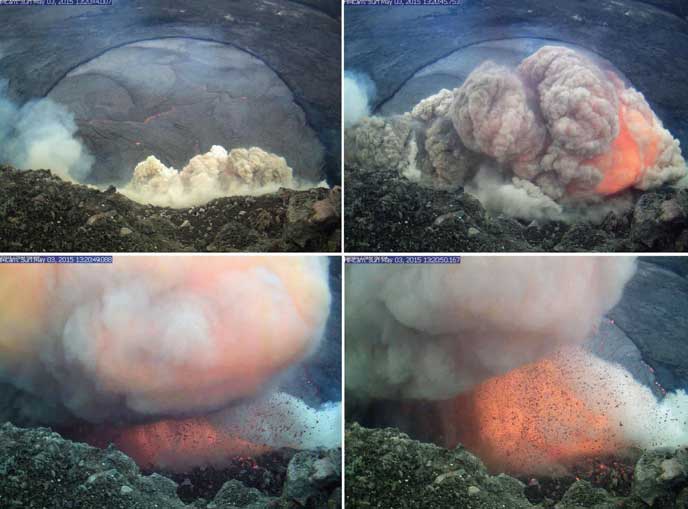 USGS Photo
Around the world volcanologists are finding new ways to use technology to better understand volcanic eruptions. Join Jacopo Taddeucci of the National Institute of Geophysics and Volcanology, Rome for a special evening presentation. His expertise in volcanology and geology has made him a pioneer in the use of high-speed cameras to capture volcanic explosions. This talk will feature spectacular footage from Stromboli, Etna, Yasur (New Hebrides), Sakurajima (Japan), and Fuego (Guatemala) and Batu-Tara (Indonesia) and yes - Kīlauea.
link to pdf poster (480KB)
Tuesday, December 22, 2015 - Présentification: Making the Invisable Visiable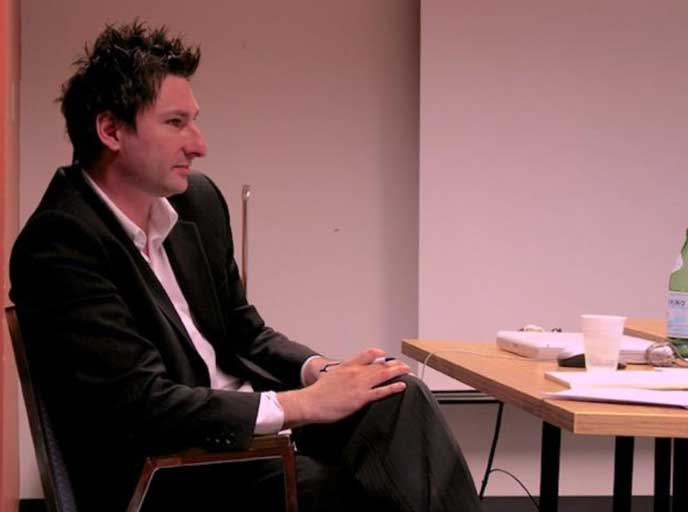 The park's new Artist-in-Residence, Dr. Jean-René Leblanc, presents images from Calgary, Hawai'i and Greece to contextualize the new body of work created during his residency. Through a series of images that explore the photographic act as an investigative process, Leblanc will share insight on the interrelation between creative impulse and the creation of photographic artifacts. Dr. Leblanc, a professor of fine arts at the University of Calgary in Alberta, Canada, incorporates infrared spectrum photography into his digital tableaux to "make the invisible visible."
link to pdf poster (295KB)