April 16, 2014 - Mauna Loa Update

The recent wind advisory has been lifted and Mauna Loa has reopened for backcountry hiking and camping at Red Hill and the Summit.  However, More »
After Dark in the Park
After Dark in the Park
Special Speaker Presentations
Tuesdays at 7:00 p.m.
Kīlauea Visitor Center Auditorium

Park entrance fees apply
Presentations are free - suggested $2.00 donation supports park educational programs
---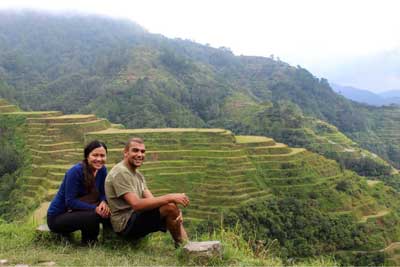 April 8, 2014
Adventures in the Philippines
Experience the Philippines through the eyes of Park Ranger Adrian Boone, who visited last November as Typhoon Haiyan bore down on the island nation. His travels included several UNESCO World Heritage Sites, including the 2,000-year-old Banaue Rice Terraces and Puerta Princesa Subterranean River National Park. He explored the hanging coffins of Sagada, the limestone caves of Sumaguing, northern Luzon, Manila, the ancient Spanish city Vigan in Ilocos Sur, and much more!
April 22, 2014 - Earthquake Storms: The Past & Present of the San Andreas Fault
Dr. John Dvorak explains the San Andreas Fault: what it is, where it is, and how it works. His new book, Earthquake Storms: The Fascinating History and Volatile Future of the San Andreas Fault will be available for sale, and it explains how the recent seismic lull in could result in an "earthquake storm" of large earthquakes. Dr. Dvorak studied volcanoes and earthquakes for the U.S. Geological Survey, taught at the University of Hawai'i, and has written numerous cover articles for scientific publications.
Did You Know?

From 1983 to 1991, lava flows repeatedly invaded communities on Kīlauea's coastal south flank burying eight miles of highway and destroying 181 houses and a visitor center in Hawai`i Volcanoes National Park.