April 22, 2014 - Temporary Closure of Mauna Loa Strip Road

During the week of the 51st Annual Merrie Monarch Festival in Hilo, Hawaii, travel on the Mauna Loa Strip Road in Hawai'i Volcanoes National Park will be restricted to hiking, biking and official motor vehicle traffic only. More »
Day Hike - End of Chain of Craters Road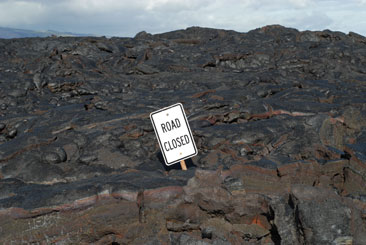 NPS Photo
End of Chain of Craters Road
Outstanding views of cliffs and windswept coast. In April 2003, lava flows covered the road. From the pavement's end and when lava flows are in the area, longer trails across rough rock may lead to better views of the lava or steam. After sunset, distant views of lava or steam clouds are sometimes possible. great star gazing on clear nights.
Difficulty: Easy
Distance: 1 mile (1.6 km) round trip
Bring: water, snacks, hat, sunscreen, raingear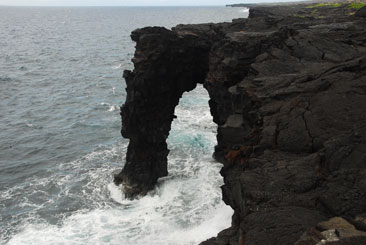 NPS Photo
Prepare for hot, windy and rainy weather. Flashlights are essential after dark for each person. Volcanic fumes are often present in this part of the park. From the ranger station, the road continues as a pedestrian walkway accessible to wheelchairs and strollers.
Did You Know?

Only two butterflies found in Hawai`i are native. The Kamehameha Butterfly (Vanessa tameamea) is Hawai`i's state insect, brightly colored, and larger than the Blackburn's blue (Udara blackburni).