Day Hike - End of Chain of Craters Road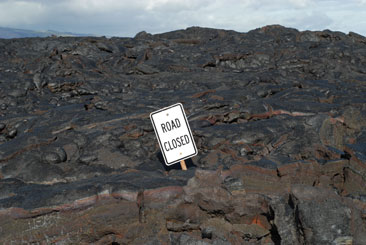 NPS Photo
End of Chain of Craters Road
Outstanding views of cliffs and windswept coast. In April 2003, lava flows covered the road. From the pavement's end and when lava flows are in the area, longer trails across rough rock may lead to better views of the lava or steam. After sunset, distant views of lava or steam clouds are sometimes possible. great star gazing on clear nights.
Difficulty: Easy
Distance: 1 mile (1.6 km) round trip
Bring: water, snacks, hat, sunscreen, raingear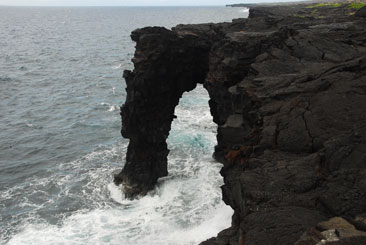 NPS Photo
Prepare for hot, windy and rainy weather. Flashlights are essential after dark for each person. Volcanic fumes are often present in this part of the park. From the ranger station, the road continues as a pedestrian walkway accessible to wheelchairs and strollers.
Did You Know?

Polynesians from distant lands came to the shores of Hawai'i over a thousand years ago. Sailing on large, double-hulled canoes, they navigated by using the position of the stars, the sun and the moon, by the movement of the waves and by the flight of the birds.