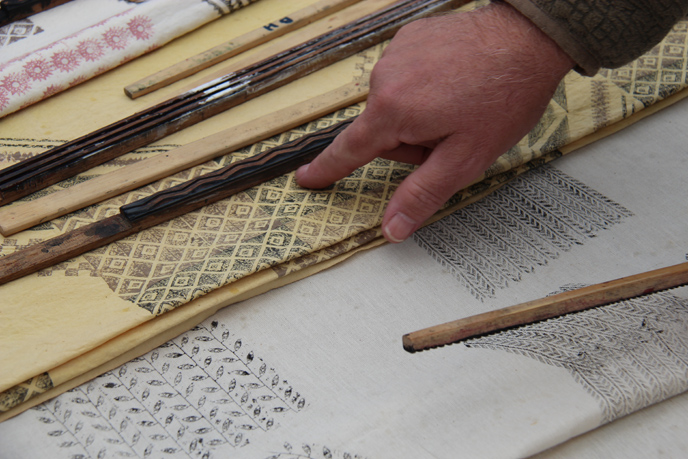 NPS Photo/Jay Robinson
'Ohe Kapala Demonstration
. 'Ohe kapala, or bamboo stamps, were utilized to present many unique designs for traditional Hawaiian kapa. Today, these exceptional designs are being used as patterns on all types of fabric. Join Teana Kahoohanohano as she demonstrates how 'ohe (bamboo) are carved into beautiful designs and how they are used. There will be samples and a hands-on opportunity to learn about this distinctive art form. Part of Hawai'i Volcanoes' ongoing 'Ike Hana No'eau "Experience the Skillful Work" workshops. Free.
When: Wednesday, August 27 from 10 a.m. to 12 p.m.
Where: Kīlauea Visitor Center lānai
Find posters of these events online: http://www.nps.gov/havo/planyourvisit/events.htm.