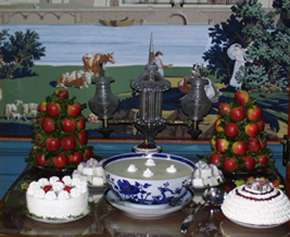 NPS
Hampton's museum collection is a remarkable one. It includes some 60,000 objects ranging from valuable high style furniture and fine art to a rusty coffee can, with lots in between.
The historic site also holds a rich documentary record of the Ridgely family, described on the Archives page.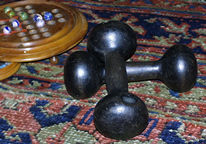 NPS
All but a handful of these objects were purchased by the Ridgely family and used in the house, making it truly a glimpse into the tastes, values, and activities of one Maryland family through the years.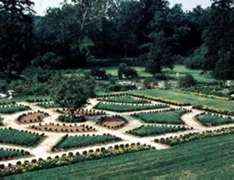 NPS
The landscape is a rare surviving ensemble from a late ante-bellum slave estate. Six state champion trees, a huge terraced garden, and over twenty buildings, including slave quarters give visitors a glimpse of the layout of a great slave estate. This material culture reveals the non material culture of those who designed it, built it, and lived and died in it.