Drive cautiously - Endangered birds land on roadway

Nēnē (Hawaiian geese) are nesting in the park and may land on or frequent park roads and parking lots. Drivers are reminded to drive at the posted speed limits and exercise caution.
For your safety

The Summit and Kīpahulu Districts are remote. An ambulance can take up to 45 minutes to arrive at either district from the nearest town. People with respiratory or other medical conditions should also be aware that the summit of Haleakalā is at 10,000 ft.
Public Involvement
Haleakalā National Park Proposes Revision of Entrance Fee Structure
On August 19, 2014, the National Park Service authorized parks to conduct stakeholder outreach through civic engagement to gauge support for possible fee changes to entrance, expanded amenity, and special recreation permit fees authorized by the Federal Lands Recreation Enhancement Act (FLREA) of 2004. The National Park Service (NPS) has updated the standard entrance fee rate schedule to increase entrance fees. This will be the first fee increase since 2006. The proposed increases in park entrance fees will allow us to invest in the improvements necessary to provide the best possible park experience to our visitors. Additional funds will enable us to enhance visitor facilities and services as we approach our centennial anniversary in 2016. Click here to read full document
Did You Know?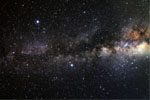 The Summit District of Haleakalā National Park is one of the best places in the world to view the night sky. Stick around after your hike to experience top-notch stargazing.