In contrast to the summit of Haleakalā the Kīpahulu area was a place of permanent habitation by a large number of Hawaiians. Traditional subsistence was based on farming and fishing, and settlements were located in areas best suited for these activities. The Kīpahulu area offered fertile soil and abundant water, as well as coastal access – all within a relatively small geographic area.
The richness of the Kīpahulu area resources likely supported a large population prior to European contact. Descriptions by early explorers and visitors, as well as archeological evidence, all describe Kīpahulu as a well populated and intensively cultivated land.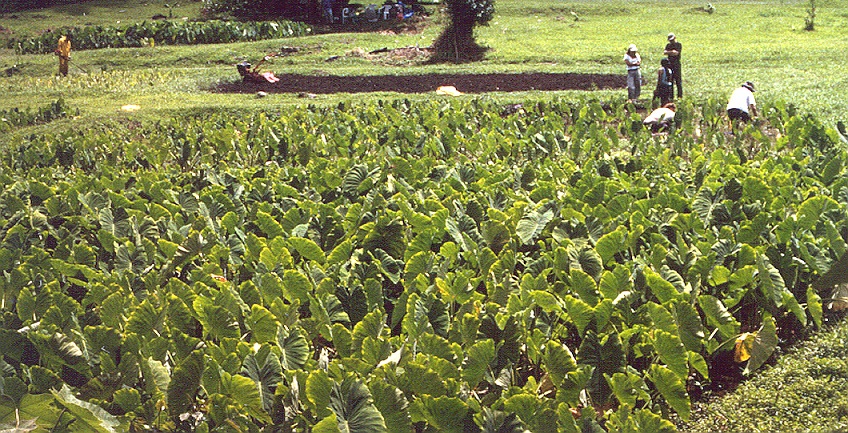 NPS Photo
Today, traditional agricultural practices can be experienced in Kīpahulu at the Kapahu Living Farm, a non-profit organization that demonstrates Native Hawaiian culture though hands-on activities. Visit www.kipahulu.org for more information about the Kapahu Living Farm.