Support Your Park
There are various ways to support Hamilton Grange National Memorial and other National Parks located in New York City.
Opportunities to volunteer abound. You can also make donations. Find out more by visiting the links to your left.
Did You Know?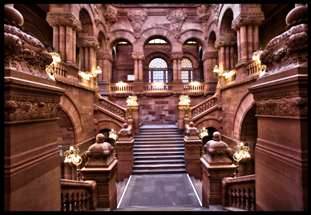 Alexander's face, along with 77 others, is carved into the "Million Dollar Staircase," a famous staircase located in the New York State Capitol.