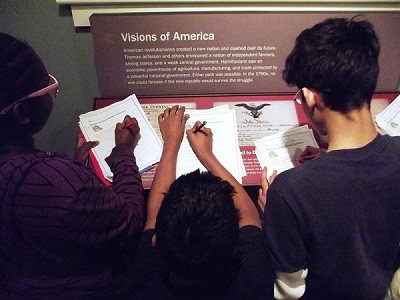 School Group Requests
The staff at Hamilton Grange National Memorial extend to you and your class an invitation to join us. National Parks and National memorials are real places where you and your students can experience the power of history. The information contained in this web site will help you prepare for your visit to ensure a successful learning experience at our site. We look forward to seeing you and your students during the current school year.
Click for reservations.
Curriculum Materials
Hamilton Grange NM educator's guide, aligned to the New York State curriculum as of 2013
Curriculum materials for elementary Students.
Curriculum materials for middle school (adaptable for high school).