Restoration
As part of the restoration and preservation process, the National Park Service created two documents about Hamilton Grange and its furnishings. The Historic Structure Report captures all available knowledge at the time about Hamilton Grange. The Historic Furnishings Report documents what was known about the furniture in the Grange at the time of the report's creation.
To learn about the restoration and preservation team, click here.
Did You Know?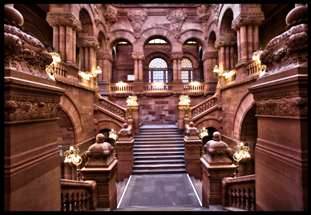 Alexander's face, along with 77 others, is carved into the "Million Dollar Staircase," a famous staircase located in the New York State Capitol.