Fees & Reservations
2014 Fee-Free Days
January 20 - Martin Luther King Jr. Day
February 15-17 - Presidents Day weekend
April 19-20 - National Park Week's opening weekend
August 25 - National Park Service's 98th birthday
September 27 - National Public Lands Day
November 11 - Veterans Day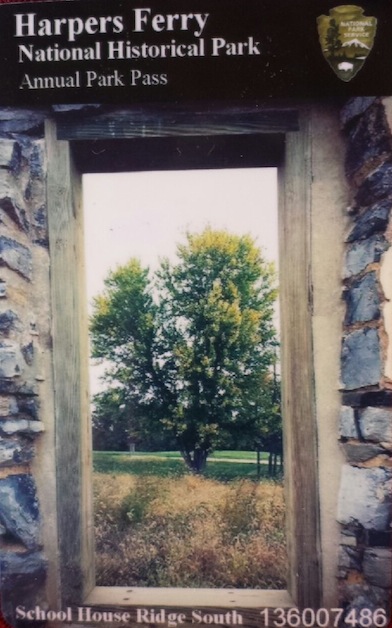 (NPS Photo/Ruppenthal)
Entrance Fees for Harpers Ferry NHP

Your park entrance fees support park programs.
Park passes may be purchased at the fee collection entrance station daily.

Vehicle Pass - $10.00 per single, private vehicle (excludes group tours and 7+ passenger vans - see group fees link at the top of page).
Individual Pass - $5.00 per person arriving on foot or bicycle
The National Park Service participates in the Interagency Pass Program. Participating agencies include the National Park Service, USDA Forest Service, Fish ad Wildlife Service, Bureau of Land Management and Bureau of Reclamation. The series of passes is known as America the Beautiful - National Parks and Federal Recreational Lands Pass.
For information on the America the Beautiful passes, click here.
Harpers Ferry Annual Pass $30.00 Valid for one year from month of purchase for Harpers Ferry NHP only. Admits passholder and passengers in a single, private vehicle (excluding groups) or immediate family if entering by other means. Nontransferable.
Park fees are valid for three consecutive days, beginning on date of purchase. Entrance passes are required in all park areas and fees are payable at Cavalier Heights Entrance Station, Bolivar Heights, Maryland Heights, Harpers Ferry Train Station, and River Access Parking Lot. Credit cards are accepted only at Cavalier Heights.