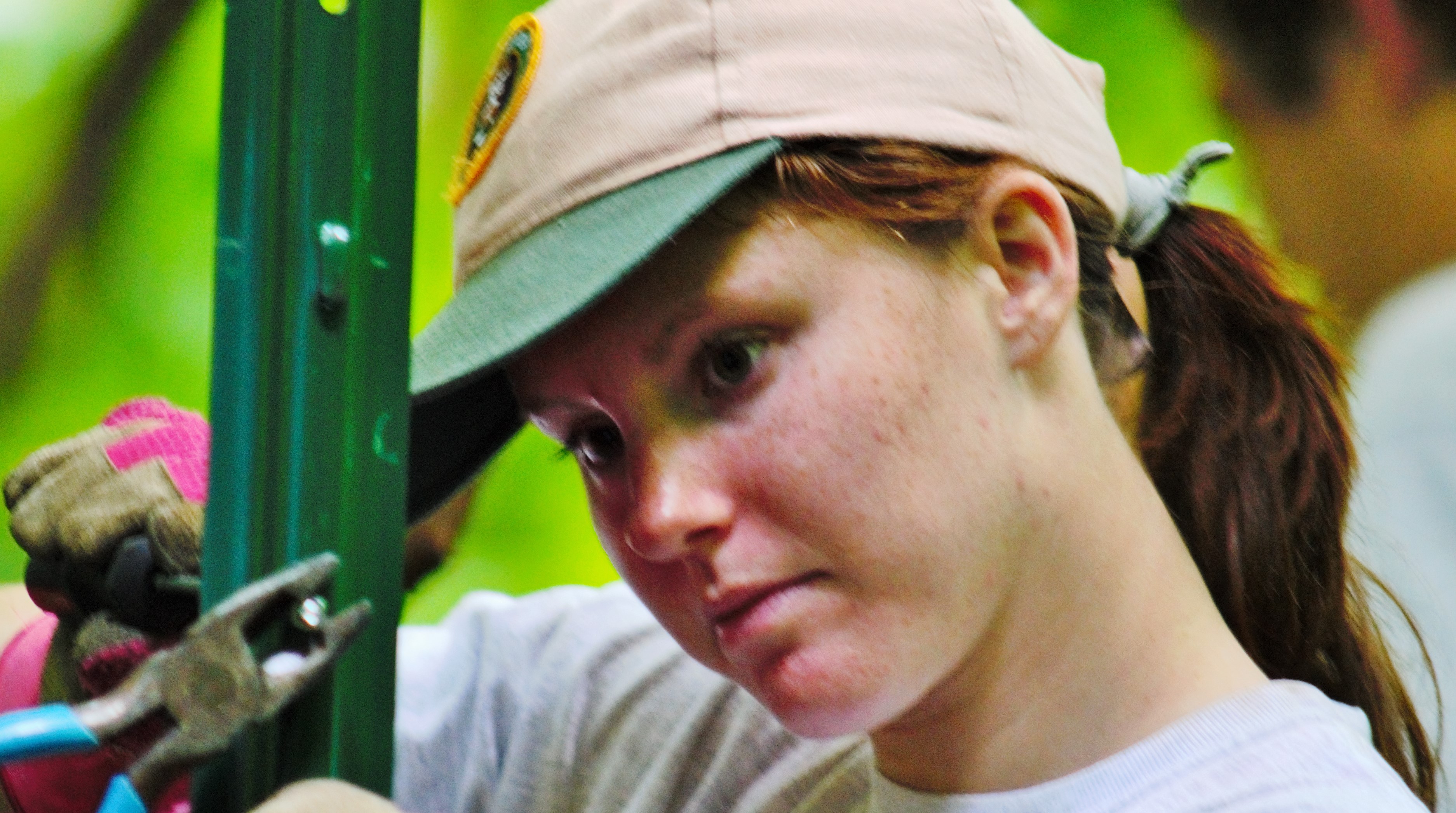 NPS Photo, Mills.
This internship provides an opportunity for current students to work within the Natural Resource Management Division of Harpers Ferry National Historical Park. The incumbent of this position will certainly gain new knowledge and skills working with staff professionals in a diverse resource management program. The chosen intern will have the opportunity to work on one or all of the following projects: water quality monitoring; geologic data collection; setting vegetation plots & deer exclosures; identification and monitoring plants; learn and use Global Positioning System (GPS); and integrated pest management.
Knowledge, Skills and Abilities Required
The work of this position is mostly carried on outdoors, individually or in teams of 2-3 people. The incumbent would be required to hike 6+ hours a day over uneven terrain to work sites in temperatures ranging in the cooler months from 20 - 50 degrees and in the warmer months, 50 - 95 degrees. Must possess a valid, current Driver's License. May be required to lift up to 40 lbs. Knowledge of computer programs is beneficial. The internship remains 10-12 weeks in duration. Housing may be available.
Contact for more information: Phone: 304-535-6770; Email: email us
This internship may be filled at anytime throughout the year. For early consideration, apply with resume, cover letter and three references by March 1st. In the cover letter, please include the following: whether you require housing or not, why you want to intern at Harpers Ferry, what your objectives are, what particular type of work you would like to do, the dates you would begin and end an internship, whether this internship is for school credit or not, if applicable, the number of hours required by your school, if applicable, the requirements of your school's internship program, if applicable, your advisor's name and contact information. Also, feel free to express yourself, your hopes and expectations in the cover letter. If not selected for this internship, please indicate in your cover letter other park internships that you might be interested in.