Things To Do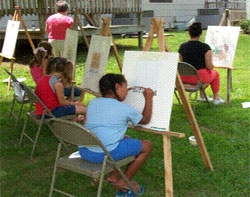 George Washington Carver's favorite pastime was art. He painted landscapes and flowering plants. Students of all ages are invited to a Natural Dyes program at the park.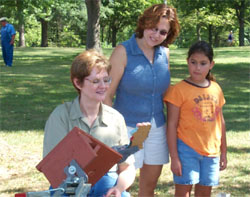 Many activities offered at the park are related to George Washington Carver's work and interests. He had a "Secret Garden," a rock collection, and wood carvings.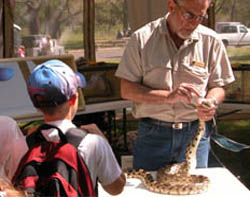 As early as his childhood on the farm George developed a deep respect for all nature including wildlife. Several nature programs are offered periodically at the park. Visitors can learn about ecosystems, animals habitats and behavior, and participate in wildlife viewing.


Did You Know?

The Jesup Agricultural Wagon was designed as a school on wheels. It traveled to the poorest farmers in the South who could not attend Carver's lectures on agriculture. The wagon would carry seeds for planting, jars for preserving foods, bulletins written by Carver, and many other useful items.