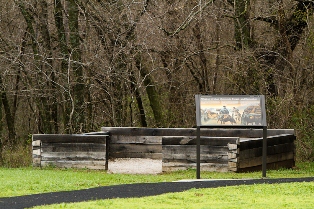 When Moses and Susan Carver moved to Southwest Missouri they built a small 12' x 12' cabin. Eventually that same cabin was inhabited by an enslaved girl named Mary. She gave birth to George towards the end of the Civil War. Today visitors can see the approximate area where the cabin once stood. A log layout was built after the establishment of the park.
Brief history by George Washington Carver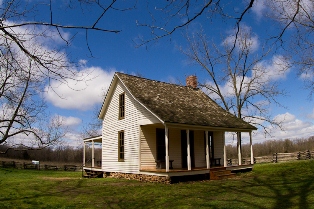 The 1881 Moses Carver House was constructed after a tornado demolished several dwellings on the farm, including the birthsite cabin of George Washington Carver. The trail leads to this historic structure.