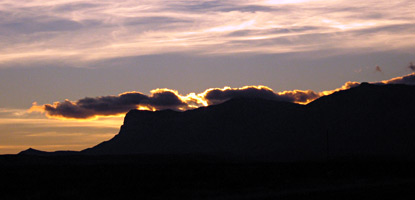 Photo - Courtesy of Dustin Nelson
Places to Go
There are several featured locations in the park that provide an interesting perspective of the park's cultural history, its world-class geological resources, and its austere beauty.
Outdoor Activities
The parks mild climate is suitable for a wide variety of outdoor activities throughout most of the year. Come and enjoy day hiking, camping, backpacking, wildlife viewing, birding, nature photography, star gazing and horseback riding (bring your own stock).