Artist In Residence
Deadline for 2015 Applications
For July 2015:
Applications due by October 31, 2014

For October/November 2015:
Applications due by December 31, 2014

Artist in Residence
The Artist-In-Residence Program offers professional writers, composers, and all visual and performing artists the opportunity to pursue their particular art form while surrounded by the inspiring landscape of the park.
The Artist-in-Residence Program is intended for artists working in a variety of mediums. One or more artists may be selected each year for our residency program. Professional two-dimensional visual artists, sculptors, musicians, writers, crafts persons, and photographers are encouraged to apply.
Residents should expect to stay two to four weeks in the park. The residency dates and length are negotiable depending on the artist's schedule and housing availability. Accommodations (rent-free) are either an apartment in park housing, or an RV site with full hookups. No additional stipend is available.
In return, the artist is asked to donate to the park an original piece of work representative of their medium, produced during the residency, and to contribute to the advancement of the park's mission. These works will characterize Guadalupe Mountains National Park for present and future generations.
Artists are required to provide the copyright for this artwork to the National Park Service. The National Park Service will not allow the commercial use of any donated artwork once it is selected and accessioned into the Park's permanent museum collection. Artwork may be used in exhibits and for educational purposes by Guadalupe Mountains National Park. These creative works are exhibited as frequently as possible and shared with the public through other appropriate means. Artwork not on display is stored in the park's secure, environmentally controlled museum storage facility.
The artist retains a royalty-free, nonexclusive use license under the copyright of the art. The National Park Service owns the artwork and the rights to reproduce it. Under those rights, the artist has a license to make use of the artwork for his or her purposes. When artists reproduce artwork for their own purposes, publication information will include the the language: "This artwork was produced under the Artist-In-Residence Program at Guadalupe Mountains National Park."
Artists will present at least one public program during their residency. This interaction can be tailored to an individual's medium, interest, and experience using only a few hours during the residency period. Programs can be demonstrations, talks, exploratory walks, or performances. The artist must also be willing to interact with park visitors while working on site. In addition, the artist must be willing to interact with park visitors when contacts are made in the field while working.

Interested in Applying?
Larry Hughes - 2014 Fall Artist in Residence
Larry Hughes is a Memphis-based artist focusing on western landscapes in watercolor, drawing media, and oil. While at Guadalupe, Mr. Hughes hopes to connect with the full range of park environments as a celebration of the 50th anniversary of the Wilderness Act. He will be doing several public outreach events, including a watercolor painting workshop for park visitors on November 1.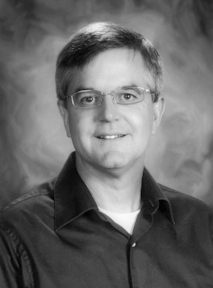 Sean Dupré - 2014 Summer Artist In Residence Experience
The artist-in-residence (AIR) experience was unique in many ways and provided a perfect recipe for the creative process. The AIR experience presents an opportunity to immerse oneself in their art with the Guadalupe Mountains as their palette. It is very rare for me to have free time without distractions, but that is exactly what the AIR offered. I had plenty of free time, which encouraged free thinking along with the freedom to explore and photograph the mountains. The only distractions that you have are the ones you bring with you. The creative process was further enhanced with the ability to view and edit my pictures on-location, which typically I am unable to do because of time constraints. I was able to shoot, view, edit, and then return to the field and expand on previous days work and further develop ideas. This workflow allowed me to grow more artistically during the residency than I could have in a year.
I also enjoyed giving a short presentation to visitors and staff at the Visitor Center. I was able to incorporate images that I had photographed the previous week at GUMO to illustrate composition and lighting techniques to improve ones photography. The staff at Guadalupe Mountains National Park were a pleasure to work with and were very supportive throughout my residency. I received tips on various locations to photograph, trails to hike, places to camp, assistance with backcountry permits, access to the library, help working through technology issues on my presentation, setting me up in housing, and just about anything I needed to make my stay successful. I want to give a huge thank you to everyone at GUMO for this special opportunity. In addition, I want to applaud GUMO for supporting the AIR program, which opens the door for artist to contribute to the artistic interpretation of the Guadalupe Mountains and produce artwork that would otherwise not exist.

Visit his website.