Partial Closure on Horn Island

Small portion of Horn Island, Mississippi, closed to entry due to discovery of asbestos and possible other bio hazards. Click on more for map and press release. More »
Shorebirds Nesting Near Roads - 20 mph

Shorebirds are nesting near roads and cross the road regularly. Observe posted speed limits and be alert for tiny birds on the roads. Last year 155 birds were killed on park roads, help us reduce the mortality rate of these beautiful birds and go slow.
Visitor Centers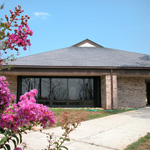 nps photo
Naval Live Oaks Visitor Center and Park Headquarters Building is located on U. S. Highway 98 in Gulf Breeze, Florida. The Visitor Center is open Monday - Friday, from 8:30 am - 4:30 pm, closed on Thanksgiving, Christmas Day, and New Year's Day.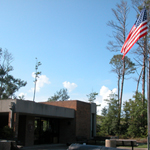 nps photo
Fort Barrancas
and the Visitor Center are located on board Pensacola Naval Air Station, Pensacola, Florida. Admission is free. Open daily from 8:30 am - 3:45 pm (November-February) and 9:30 am - 4:45 pm (March through October), closed Christmas Day.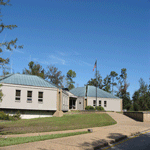 The Davis Bayou Temporary Visitor Contact Station is located at 3500 Park Road, Ocean Springs, Mississippi. Opened daily from 8:30 am - 4:30 pm, closed Christmas Day.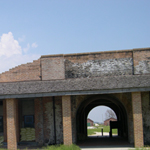 nps photo
Fort Pickens
Visitor Center is open 9:30 a.m. to 5:00 p.m. March through October, and 8:30 a.m. to 4:00 p.m. November through February. Passport stamp for Fort Pickens and Florida Scenic trail is located in the visitor center.


Did You Know?

Two 19th-century 15-inch Rodman cannons are at Gulf Islands National Seashore. The bottle-shaped barrels were cooled from the inside out at the foundry to make them stronger than earlier cannon.