Things To Know Before You Come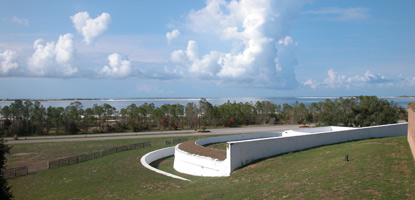 nps photo
Although Gulf Islands National Seashore is 80% submerged lands, the islands and mainland sites attract millions of visitors each year.
In Florida all areas are accessible by car, located on Santa Rosa Island. Fort Pickens road is subject to flooding see details or call 850-934-2656.
In Mississippi, only the Davis Bayou Area located in Ocean Springs is accessible by car. Visitors may use the passenger ferry to reach West Ship Island, use their own vessels, or hire a National Park Service licensed boat operator for transportation to the islands. National Park Service licensed boat operators can take visitors to the barrier islands. Island camping groups need to request a free permit 7 days in advance.