Perdido Key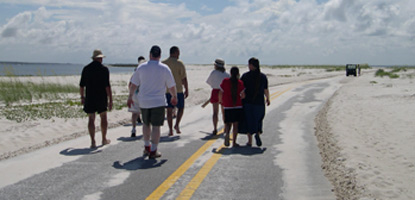 nps photo
Perdido Key is a day use area opened from 8 am to sunset and is located off Florida Route 292 southwest of Pensacola. Turn east on Johnson Beach Road.
Swimming, boating, fishing, hiking, and primitive camping are available year-round.
Did You Know?

The Third System fortifications consisted of 42 forts built between 1816 and 1870. They were used to guard all the principal harbors, rivers, and naval yards of the United States. Only the Advanced Redoubt of Fort Barrancas at Gulf Islands National Seashore was built entirely for land defense.