Perdido Key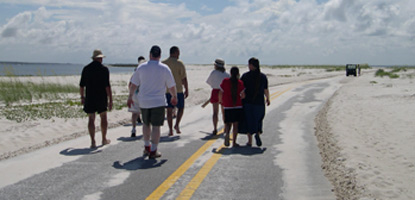 nps photo
Perdido Key is a day use area opened from 8 am to sunset and is located off Florida Route 292 southwest of Pensacola. Turn east on Johnson Beach Road.
Swimming, boating, fishing, hiking, and primitive camping are available year-round.
Did You Know?

Because of the tropical-like conditions, the U. S. Army established the Cat Island War Dog Training Camp in south Mississippi during World War II. A variety of dog breeds were trained to guard, deliver messages, and attack the enemy. Cat Island is part of Gulf Islands National Seashore.