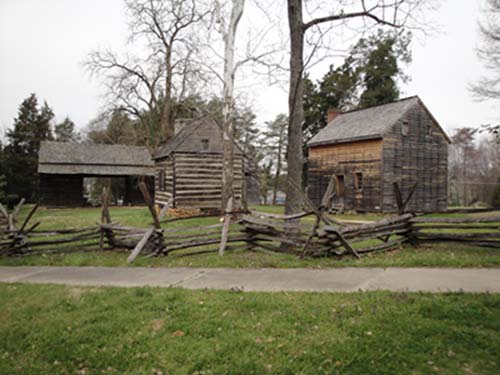 Kindle Headman
The Hoskins farmstead served as a staging area for British troops during the battle. There is the Hoskins house, a reconstructed kitchen, a barn and a blacksmith shop on site. The farmstead also has a kitchen garden and several plots of field crops, all representative of an 18th Century farm. Today, only 7.5 acres of the original 150-acre farmstead is still intact.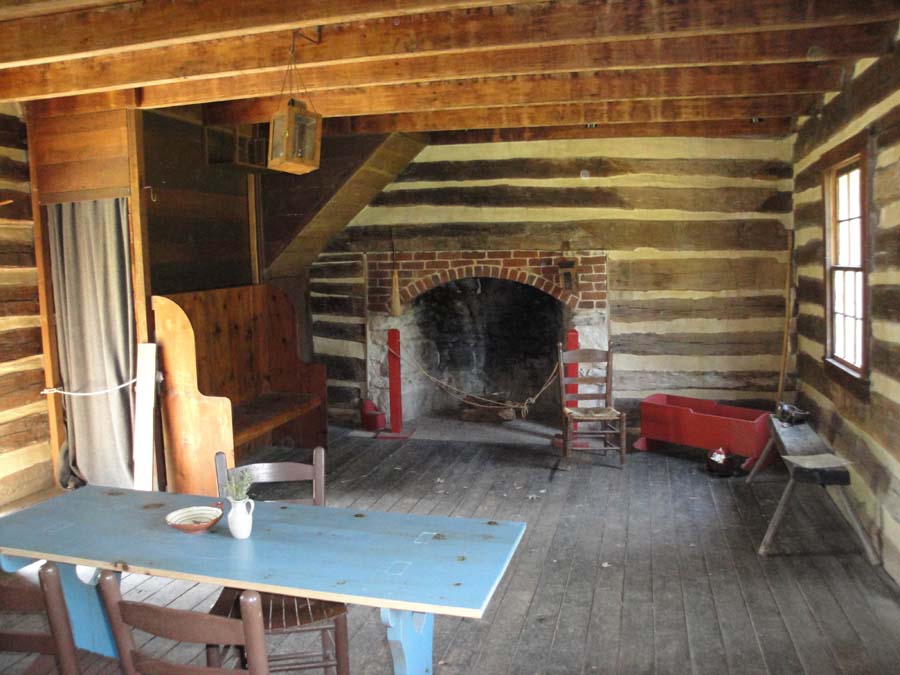 Kindle Headman
The Hoskins house was built on this property in 1811-1813. The Hoskins family owned the land from 1778 to 1925.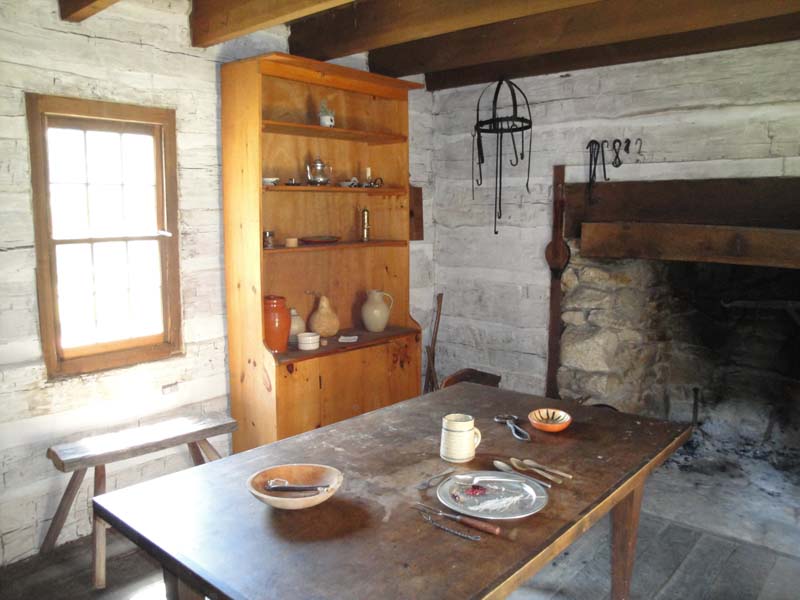 Kindle Headman
Women spent much of the day inside or near the kitchen for cooking, laundry, and other household chores. The kitchen is a 1750-1850 style structure built here in 1987 from the wood of a local tobacco barn.