Trail Advisory

Several trails in the park are temporarily closed. Please check the "Backcountry Facilities" section of the Temporary Road and Facilities Closures page for further details. More »
Permits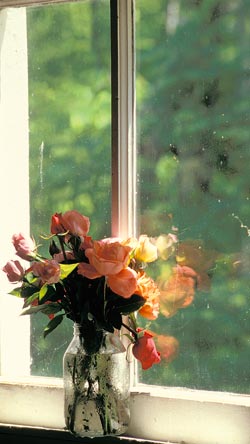 Don McGowan Photo
Wedding and Special Event Permits
Weddings and other special events such as church services require a Special Use Permit from the park and must follow specific guidelines. Completed applications for Special Use Permits for weddings and other special events, along with a non-refundable $50 application fee, must be received by the park no less than 14 days prior to the start of the event. Please download the cover letter, guidelines and application files below.
Wedding Application Documents:
Guidelines
Application
Church Service Application Documents:
Guidelines
Application
A Special Use Permit is also required for certain activities such as political events, public assemblies, demonstrations, the distribution of literature, and other activities commonly referred to as "First Amendment" activities.
For more information about Special Use Permits or to determine if your activity requires one, please call (828) 497-1930 or email the park with the subject line "Attn: Special Use Permits."
The Appalachian Clubhouse and Spence Cabin, rustic, historic buildings located in the heart of the park, are available for day-use rental for receptions and special events.

Commercial Filming and Still Photography Permits
All commercial film production requires a permit. Commercial still photography requires a permit in certain instances. Visitors taking photos or filming for their personal use do not need a permit. Please read Filming Guidlines, Requirements, and Fees before submitting a Filming Permit Application.

Commercial Services Permits
Commercial services are prohibited in Great Smoky Mountains National Park unless authorized by a Commercial Use Authorization or concessions contract. For additional information on commercial services please see Doing Business With the Park.


Permit to Scatter Cremated Ashes
Please e-mail or contact (865) 436-1207 to obtain a permit to scatter cremains in the park. Most permits are issued after someone has been cremated but we can also issue a permit while someone is still alive for later use by an executor.

Backcountry Camping Permits
Advanced reservations are required for all backcountry camping in the park. For additional information please see backcountry camping.
Cave Exploration Permit
Entry into caves or mine shafts in the national park is prohibited. No Cave Exploration Permits are being issued at this time. Caves are closed to entry due to the recommendations by the US Fish and Wildlife Service concerning white nose syndrome in bats. Additional information about this closure


Did You Know?

An experimental program to reintroduce elk to the park was begun in 2001. Elk once roamed the Smokies, but were eliminated from the region in the mid 1800s by over-hunting and loss of habitat. Other animals successfully reintroduced to the park include river otters and barn owls. More...