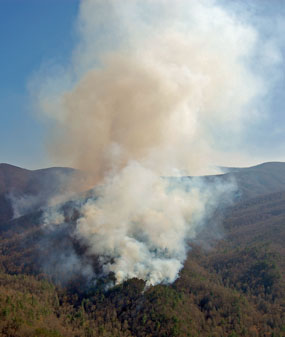 NPS photo.
Fire and climate research in the Smokies
Here's what Dr. Henri Grissino-Mayer and Dr. Sally Horn, both professors in the Department of Geography at the University of Tennessee, have studied in the park with graduate students and other collaborators. Click on each study title to read about what scientific questions researchers asked, how they collected data in the park, and what discoveries they made as they pieced together the history of Smoky Mountain forests and fires.
Return to Dispatches from the Field: Fire main page.