NPS Profile: What's in our wetlands?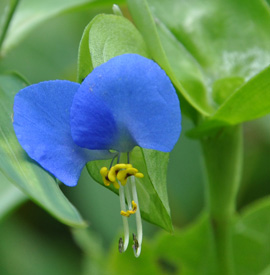 NPS photo.
Living communities in the Smokies are made up of many interacting parts: soils, plants, birds, mammals, invertebrates, microscopic organisms, water, and more. The Inventory and Monitoring (I & M) program has people from varied backgrounds who specialize in studying each of these individual parts. Their specialized knowledge contributes to our understanding—and protection—of the ecosystem as a whole. Right now, I & M is leading a project to find, map, inventory, and monitor the park's wetlands and associated communities.
Why is it important to monitor wetlands in Great Smoky Mountains National Park?
Wetlands are critical habitat for individual rare species, and some of the wetland communities themselves—the collection of plant and animal life existing together—aren't found in many other places in the world.
In the southern Appalachian mountains, we receive massive amounts of air pollution from burning fossil fuels (coal, gasoline, oil). Scientists have measured extremely high amounts of mercury—a toxic chemical—in bird feathers in the park. How does one form of mercury that falls from the sky end up in a harmful form in birds? Wetlands may be the key, serving as a "methylation" site that turns mercury in air to harmful methyl mercury in animals' bodies.
Finally, wetlands are highly sensitive to climate change, and baselines now will help us monitor and understand how shifts in precipitation, temperature, and weather events are changing the park
Go to page 2: An inventory's parts and people to go along on a wetland inventory in the field.