Light nights in national parks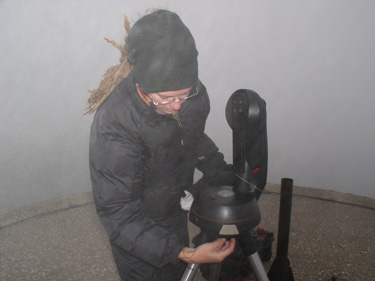 NPS photo.
The dark skies of many national parks are disappearing. Monitoring helps us keep an eye on how light our skies are becoming with surrounding human development, how animal behavior changes with more light, and how we can plan to keep our dark skies dark in the future.
The program to monitor our night skies began in Utah and is now based in Ft Collins at Colorado State University. This program is the first in the country to measure light from the ground. Traditionally, scientists measure light from space using satellite imagery. But this doesn't take into account perspectives from certain places on the ground, which is how people and other animals experience the light.
Night Skies Program technicians use a CCD camera, a sturdier field version of what astronomers use in a planetarium. This digital camera helps scientists estimate how much light hits each pixel on the image of the sky. The light is measured in magnitudes (intensity of the light's brightness) per arcsecond (a sliver of space cut out of the circular "pie" of the sky, looking up).
As the Night Sky Monitoring technician, Kate visits about 30 of the 50 national parks enrolled in the Night Sky Monitoring Program each year. While more Western parks are represented now, the program is adding Eastern units where there are more bright cities close to parks.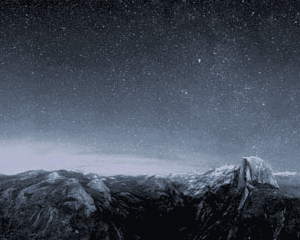 NPS photo.
Which parks are the darkest?
If you're looking for stars, head out West to parks far from population centers. Keep in mind that landforms can affect how much you can see the stars, too: snow, rock, and ocean can reflect the moon.
Out of 112 parks measured, 29 were tied for the darkest. These included Badlands National Park, Big Bend National Park, Canyonlands National Park, Chiricahua National Monument, Glacier National Park, Isle Royale National Park; Lassen Volcanic National Park, and Death Valley National Park.
Park units closest to—sometimes in—cities are the brightest. They include the Statue of Liberty National Monument, Rock Creek Park, Muir Woods National Monument, the Presidio of San Francisco, and Independence National Historical Park.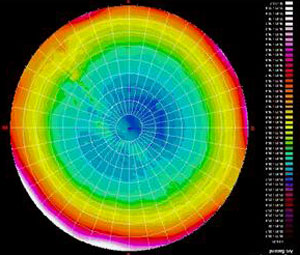 NPS image.
How dark are the Smokies? The Smokies are fairly dark, probably because the nearest large cities are 40 to 100 miles away. The Smokies had similar darkness measures as Bandelier National Monument in New Mexico, Assateague Island in Maryland/Virginia, and Rocky Mountain National Park in Colorado.
In the Smokies, we can see bright (shown in white) light coming from nearby Knoxville, Maryville, Pigeon Forge and development in Sevier County, and from more distant Waynesville and Asheville in North Carolina, and Atlanta about 140 miles (as the crow flies, or, in this case, as light shines) in Georgia. This light can have complex changes on the animals—and people—that as we know them in the Great Smoky Mountains.
Go to page 3: How do we reduce light pollution? to find out more.