Collaborating with researchers & partners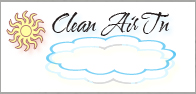 TDEC photo.
The problem of air pollution isn't limited to the skies over Class I areas such as Great Smoky Mountains National Park, and neither is solving it. Many governmental, non-profit, and educational groups are involved with the park's efforts to monitor air quality. These include the Environmental Protection Agency, the National Oceanic and Atmospheric Association, the Tennessee Valley Authority, state governments of North Carolina and Tennessee, and local air programs such as Knox County Air Pollution Control and environmental groups.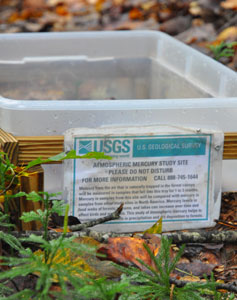 NPS photo.
Academic researchers, including PhD students and their professors, are vital collaborators. They conduct research on air pollution and air quality, including these past and ongoing permitted research projects:
Acid deposition impacts on streams, aquatic life, bird productivity, and Frasier fir and red spruce trees
Hiker health, air quality, traffic congestion, and emissions
IMPROVE visibility modeling to measure how particles of pollution scatter light
Inventory and Assessment of Night Sky Quality: how dark is it?
Lichen inventory and monitoring
Look Rock Supersite—monitoring of many air quality measures at high elevations
Mercury in precipitation, and its impacts on the park's biota
Modeling acid deposition levels across the mountainous park
Mountain Acid Deposition Program (MADPro) to monitor the acidity of cloudwater
Nitrogen studies: how levels vary and how it impacts spruce-fir forests
Ozone damage on cutleaf coneflowers, tall milkweed, wildflowers, and eastern hardwood forests
UV-B damage during forest tree reproduction and pollination
What we learn from these monitoring and research forms the foundation for policy to clean the air. Go on to Applying air quality results for cleaner air or return to Meet the Managers.