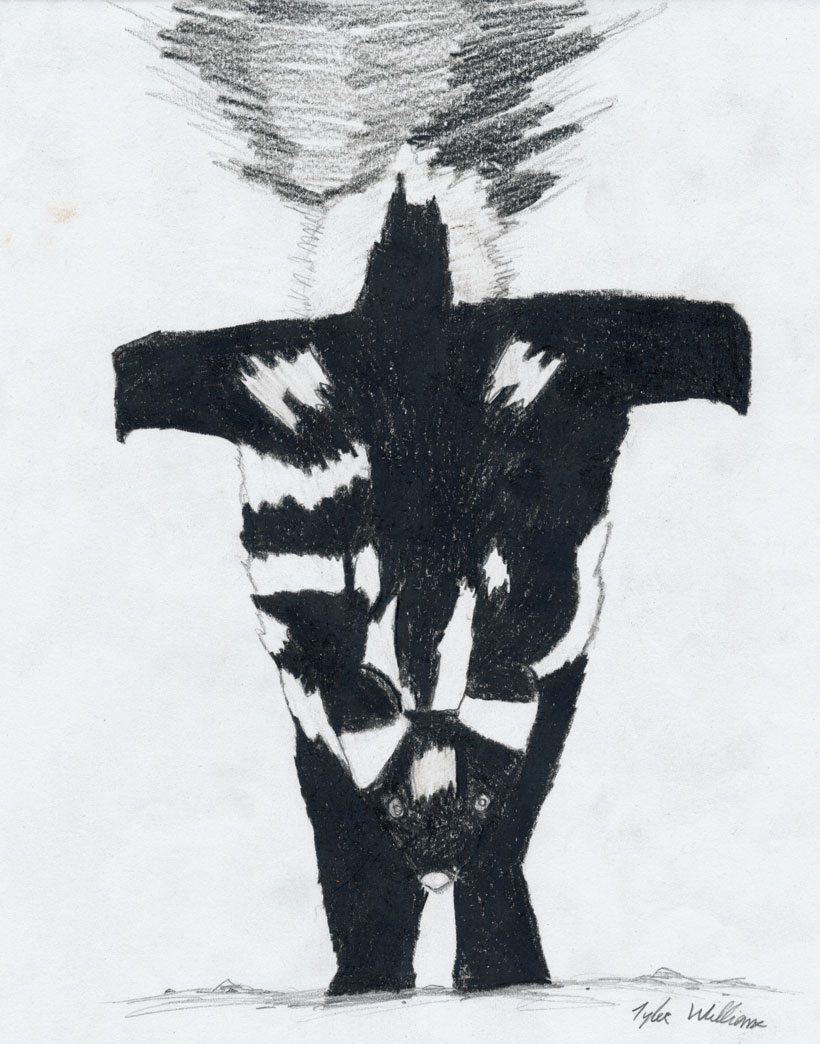 Artwork by Tyler W, Robbinsville High School, North Carolina.
Eastern spotted skunk (Spilogale putorius)
Status: Uncommon, and possibly declining
Last seen in park: still exists in park today
Species story: It is hard to find population density estimates for the Eastern spotted skunk in the Southern Appalachians, in part because this small animal hides out in thick rhododendron patches along mountain streams. A 2000 study of spotted skunks in Cherokee National Forest, adjacent to the park, recommended that scientists keep an eye on this species because it was so seldom seen. Resource managers in the Smokies have sighted fewer of these reclusive animals over the last decade and think they may be declining, but one had its picture taken after a late fall snow storm on the Tennessee side of the park in 2014.