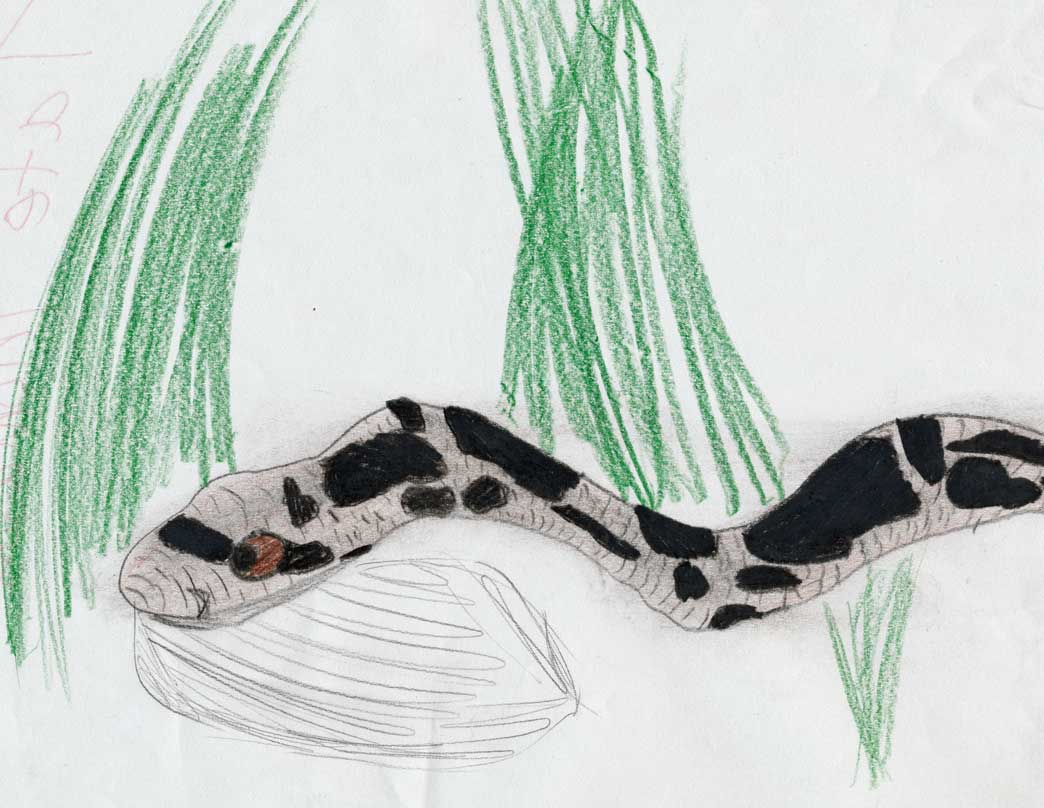 Drawing by Tate T, Robbinsville High School, North Carolina.
Northern pine snake (Pituophis melanoleucus melanoleucus)
Status: Missing
Last seen in park: Unknown; possibly 2000
Species story: Like the red-cockaded woodpecker and fox squirrel, the northern pine snake depended on fire for an open forest understory habitat, but disappeared when fire was suppressed. Now that the park has reintroduced controlled burns, the pine snake's habitat may return.