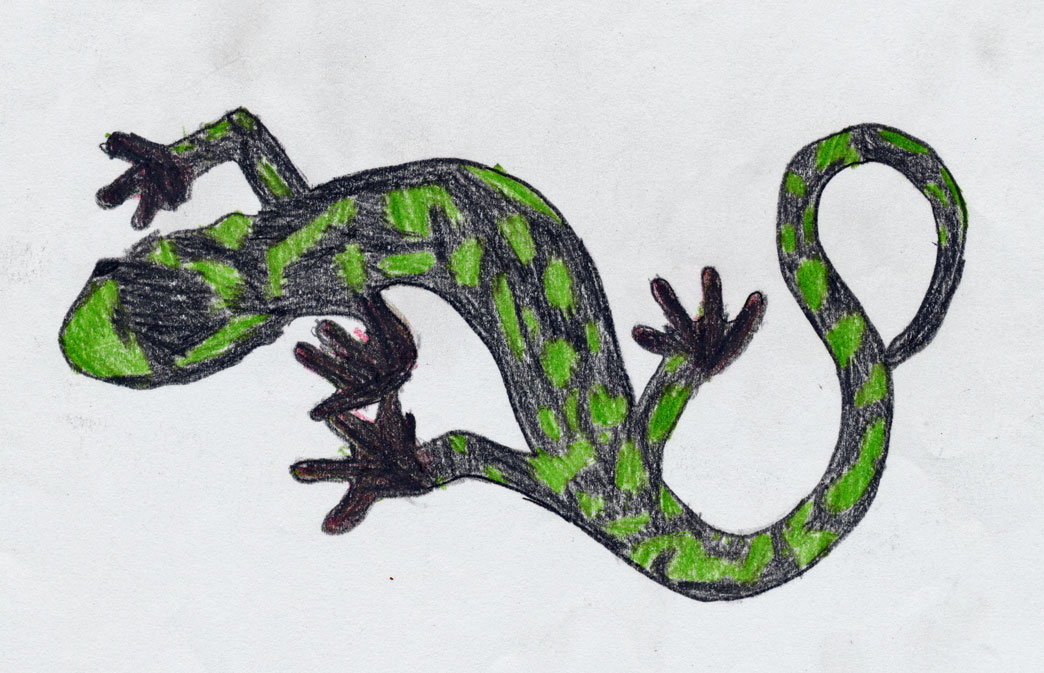 Artwork by Lindsey C, Robbinsville High School, North Carolina.
Green salamander (Aneides aneus)
Status: Missing
Last seen in park: 1929
Species story: The green salamander was found only once in the park, at the base of Mount LeConte. While Great Smoky Mountains National Park offers ideal habitat for many other salamander species, repeated searches have never found this particular rare amphibian again. For those ready to search more, the green salamander is tiny-3-5 inches long-and distinctive with its bright lichen-green skin. Like other amphibians, the green salamander is highly sensitive to habitat and climate changes.