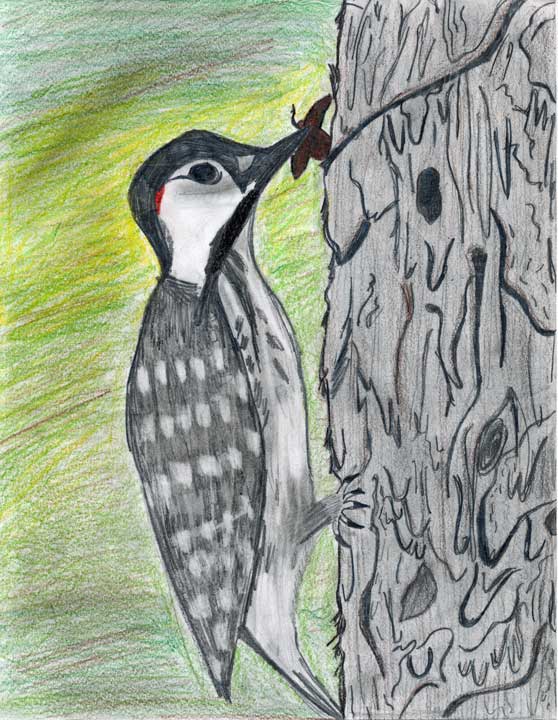 Artwork by Amber L, Robbinsville High School, North Carolina.
Red-cockaded woodpecker (Picoides boreali)
Status: Federally endangered, locally extinct
Last seen in park: late 1970s
Species story: This woodpecker used to be common in the western part of the park. It thrived in the open pine understory that frequent fire created. However, fire suppression in the 1900s caused this open habitat to disappear, and by the time the park cut the undergrowth in the area, the Red-cockaded woodpecker colony had dwindled to zero. This woodpecker still lives in 11 states with open pine habitat.