Park Campground and Medano Pass Road Closed for Winter

The Pinon Flats Campground is closed for the winter season until April 1. The Medano Pass Road remains closed for winter at Castle Creek Picnic area until snow and ice melt out. More »
Main Park Phone Lines Down

The main phone lines to the Visitor Center and primary park numbers are not operational. Individual staff lines are still functional. Please call 719-378-6373 to reach the Visitor Center.
News
Find us on Facebook for news about the natural world of the park, tips for visiting, the newest photos of each season and wildlife, visitor posts, interactive visitor questions with rangers, and more!
NPS/Patrick Myers
Tourism to Great Sand Dunes National Park and Preserve creates $14,323,000 in Economic Benefit
Report shows visitor spending supports 188 jobs in local economy
by Katherine Faz, Chief of Interpretation and Visitor Services
Mosca, CO – A new National Park Service (NPS) report shows that 254,674 visitors to Great Sand Dunes National Park and Preserve in 2012 spent $14,323,000 in communities near Great Sand Dunes. That spending supported 188 jobs in the local area.
"Great Sand Dunes is proud to welcome visitors from across the country and around the world," said Superintendent Lisa Carrico. "We are delighted to share the significance and story of this place and the experiences it provides and to use the Park and Preserve as a way to introduce our visitors to this part of the country and all that it offers. National Park tourism is a significant driver in the national economy – returning $10 for every $1 invested in the National Park Service - and it's a big factor in our local economy as well. We appreciate the partnership and support of our neighbors and are glad to be able to give back by helping to sustain local communities. "
The peer-reviewed visitor spending analysis was conducted by U.S. Geological Survey economists Catherine Cullinane Thomas and Christopher Huber and Lynne Koontz for the National Park Service. The report shows $14.7 billion of direct spending by 283 million park visitors in communities within 60 miles of a national park. This spending supported 243,000 jobs nationally, with 201,000 jobs found in these gateway communities, and had a cumulative benefit to the U.S. economy of $26.75 billion.
According to the report most visitor spending supports jobs in restaurants, grocery and convenience stores (39 percent), hotels, motels and B&Bs (27 percent), and other amusement and recreation (20 percent).
To download the report visit http://www.nature.nps.gov/socialscience/economics.cfm .
The report includes information for visitor spending at individual parks and by state.
To learn more about national parks in Colorado and how the National Park Service works with Colorado communities to help preserve local history, conserve the environment, and provide outdoor recreation, go to www.nps.gov/Colorado.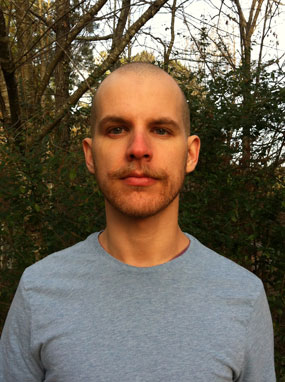 Courtesy Zach Tipton
Artist in Residence Zach Tipton Releases New Song Inspired by Winter Residency
Mister Zach (Zach Tipton) is the first singer songwriter to be selected for an artist residency at Great Sand Dunes. The first song inspired by his experience of his recent winter residency is a stark, mournful tune titled "Incomplete Isolation". Watch the song with accompanying video footage on YouTube.
Incomplete Isolation
center of a sphere
center of a target
i am not alone
no matter how i work it

we own the earth from birth
and then we die
we know the worth of earth
at least we try

incomplete isolation
i can't escape a decay

better off a corpse
better off supporting
something i can trust
a limb or two to donate

deader than a past
deader than a master
cradled in the dunes
eaten by an uprise

we own the earth from birth
and then we die
we know the worth of earth
at least we try

incomplete isolation
i can't expect a delay


Did You Know?

Great Sand Dunes National Park and Preserve offers education programs for school and other groups by reservation, as well as regularly scheduled interpretive programs in warmer months. Programs are free. More...