Main Park Phone Numbers Not in Service

The two main phone numbers to the park, 378-6399 and 378-6300, are not in service at this time. Voicemail is not functioning. Please call the Visitor Center at 719-378-6395 between 8:30-6:00 MST to reach a staff member.
Teens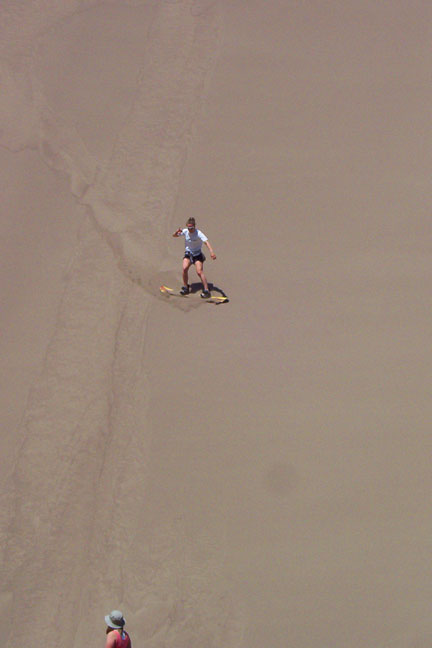 NPS Photo
The Ambassadors for Wilderness program has provided young people from grade 7 through college the chance to experience the lesser known wilderness areas of Great Sand Dunes National Park and Preserve.
(Program not available in 2014).
Watch a
video about Ambassadors for Wilderness
on YouTube!
Did You Know?
Great Sand Dunes is home to at least six endemic insect species - found nowhere else on earth. The Great Sand Dunes Tiger Beetle is the best known of these endemics. More...