Teens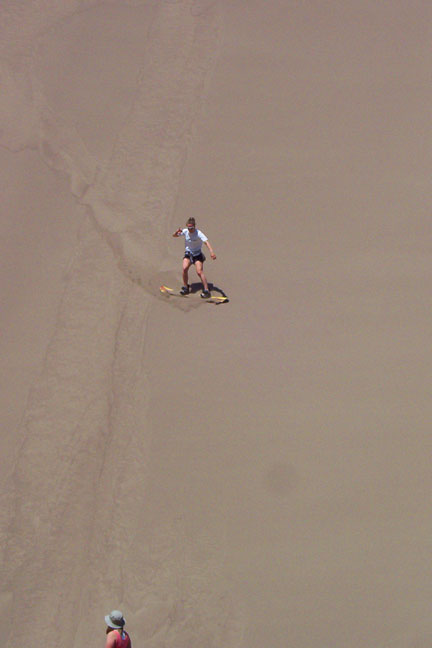 NPS Photo
The Ambassadors for Wilderness program has provided young people from grade 7 through college the chance to experience the lesser known wilderness areas of Great Sand Dunes National Park and Preserve.
(Program not available in 2014).
Watch a
video about Ambassadors for Wilderness
on YouTube!
Did You Know?

The Ladies' PEO organization led the original effort to make Great Sand Dunes a national monument in 1932. Pictured at left is Myrtle Woods, a member of PEO at that time. More...