Park Campground and Medano Pass Road Closed for Winter

The Pinon Flats Campground is closed for the winter season until April 1. The Medano Pass Road remains closed for winter at Castle Creek Picnic area until snow and ice melt out. More »
Main Park Phone Lines Down

The main phone lines to the Visitor Center and primary park numbers are not operational. Individual staff lines are still functional. Please call 719-378-6373 to reach the Visitor Center.
Teens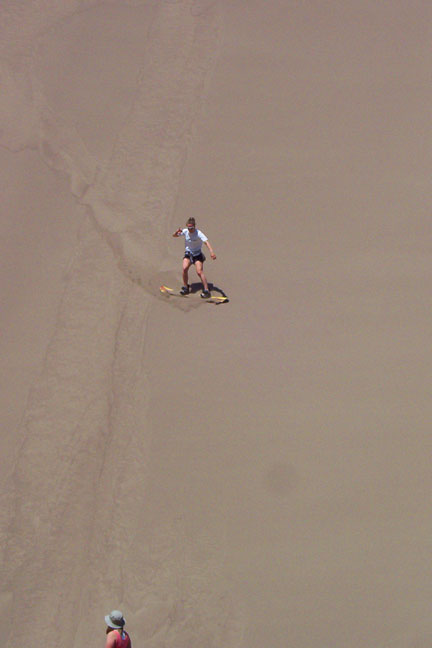 NPS Photo
The Ambassadors for Wilderness program has provided young people from grade 7 through college the chance to experience the lesser known wilderness areas of Great Sand Dunes National Park and Preserve.
(Program not available in 2014).
Watch a
video about Ambassadors for Wilderness
on YouTube!
Did You Know?

In average to wet years, Medano Creek is a popular beach environment at Great Sand Dunes. When creek flow is high, some children even raft the shallow waters. More...