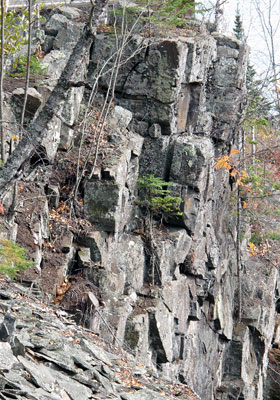 NPS Mike Plummer-Steen
Several subjects that may interest visitors are included on this page. From Ojibwe people to the rocks of the area, visitors may learn enough to satisfy or wet the appetite for more. More information is available from the Eastern National bookstore in the heritage center.
Click on the titles below to view the bulletins. if you wish to print one, they are designed for legal size (8 1/2"x14") paper. These bulletins are also available at the information desk in the heritage center.
Site Bulletins
Anishinaabeg Ojibwe Culture
Natural History