Schedule Of Events
Search for Events
Sorry, but there are no events between 11/29/2013 and 12/01/2013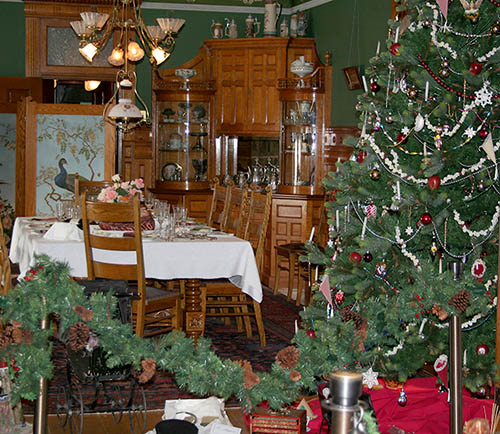 Victorian Holiday Open House
Sunday December 8th
1:00 pm - 4:00 pm
Bring the whole family out to see the elegant Kohrs family ranch house decorated for the holidays. There will also be horse drawn wagon rides, roasting marshmallows over the bon-fire, iron candy canes given out at the blacksmith shop, holiday crafts for kids of all ages, pinecone birdfeeder making, refreshments, and of course Santa will be making an appearance.
Also, at 3:00 there will be a free drawing for a holiday wreath held at the bon-fire. You must be present at the time of the drawing to win.
There is no fee for the event, however we do ask visitors to bring a food donation item for the Deer Lodge Food Pantry.


Did You Know?

Like your fingernails a horse's hoof keeps growing. If it doesn't wear down naturally, it is necessary to trim it. If it gets worn down faster than it can grow, it needs an iron shoe to protect it. In trail-driving days, cowboys often left their horses unshod unless they got sore-footed.