Trash Free Park

Great Falls Park is now a trash free park. Trash cans have been removed. Please come prepared to carry your trash out with you. More »
River Safety

Learn more about how to stay safe around the Potomac. The Potomac has dangerous currents and going into the river is not permitted. Swimming and wading could cost you your life. Stay safe. Stay out of the river. More »
Post Office
Post Office Locations:
Great Falls:
10001 Georgetown Pike

Great Falls, VA 20166
McLean:
1544 Spring Hill Rd.

McLean, VA 22102
6841 Elm Street

McLean, VA 22101


Did You Know?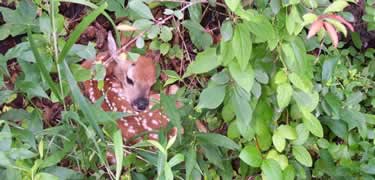 If you find a fawn in Great Falls Park, it's not abandoned and should be left where it was found. The doe leaves her fawn while she goes to graze, and the fawn will not move until the mother comes back.