No Water in Visitor Center Courtyard

Portable toilets are available next to the visitor center on the side nearest the river. Restrooms with running water are available near the lower parking lot. More »
Carpooling / Vanpooling
Carpooling is an option if you are coming to the park with friends. It may be something to consider if you are planning a visit on weekends, when the parking lots tend to fill.
Entrance fees are $5.00 per vehicle. Park passes, including Great Falls Park annual passes, National Parks Passes, and Golden Age passes are good for the passholder and anyone else in the vehicle.


Did You Know?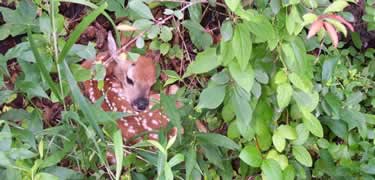 If you find a fawn in Great Falls Park, it's not abandoned and should be left where it was found. The doe leaves her fawn while she goes to graze, and the fawn will not move until the mother comes back.