Prince George's County Running Club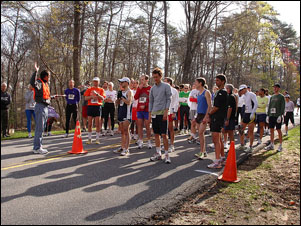 The Prince Georges Running Club hold their annual Springburst 8k run in 2014 on Saturday April 19th.
Enjoy the beautiful outdoors throughout the roads of Greenbelt Park.
For Registration and information, click on the link below.

Click here for more information about the Springburst 8k Run and the Prince Georges County Running Club.
PGRC (Prince George's Running Club) is a bunch of folks who run and walk around. We cover the range from folks just starting out slowly to some who are very fast. New people, regardless of speed or 'seriousness', are always welcome. You're also welcome to come run with us even before you join!

The Prince George's County Running Club meet every Saturday morning at the Sweetgum Picnic Area in Greenbelt Park.