Tick Alert

Greenbelt Park has issued a tick alert. Ticks have been spotted on park staff and visitors. Please use precautions such as tick repellant. Click the following for more information on Ticks and tick prevention More »
Photos & Multimedia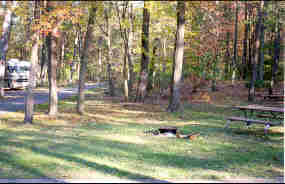 Click on the Photo Gallery for park pictures.
Click on the Multimedia Presentations for excellent flash presentations on the National Park Service.

Did You Know?

Greenbelt Park campground (located in Maryland) was closed in 1978 so that Native Americans could camp while in Washington, D.C. as a part of the Longest Walk that started in Sacramento, California. The walk was a part of Native Americans protest of how the government was treating Native Americans.