Tick Alert

Greenbelt Park has issued a tick alert warning. Ticks have been spotted on park staff and visitors. Please use precautions such as tick repellant while visiting the park. Click the following for more information on Ticks and tick prevention. More »
Greenbelt Ranger Station near the campground closed until June 1

The Greenbelt Ranger Station near the campground is Closed until June 1 for repairs. The Greenbelt Park Headquarters will be open seven days a week from 8:00 a.m. - 3:45 p.m. Visitors to the campground can stop by the Park Headquarters for assistance.
Photos & Multimedia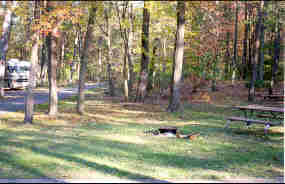 Click on the Photo Gallery for park pictures.
Click on the Multimedia Presentations for excellent flash presentations on the National Park Service.

Did You Know?

Eva Cassidy, the singer from the Maryland area, had her memorial service held in the Sweetgum Picnic Area of Greenbelt Park, Maryland.