Greenbelt Ranger Station near the campground closed until Further Notice

The Greenbelt Ranger Station near the campground is Closed until further notice. The Greenbelt Park Headquarters will be open seven days a week from 8:00 a.m. - 3:45 p.m. Visitors to the campground can stop by the Park Headquarters for assistance.
Photos & Multimedia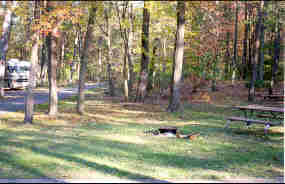 Click on the Photo Gallery for park pictures.
Click on the Multimedia Presentations for excellent flash presentations on the National Park Service.

Did You Know?

Tents and trailers used the Holly and Laurel Picnic Areas before the Greenbelt Park campground was built. The camping areas in Greenbelt Park, Maryland were constructed in 1965 and 1966 as a part of Mission 66.