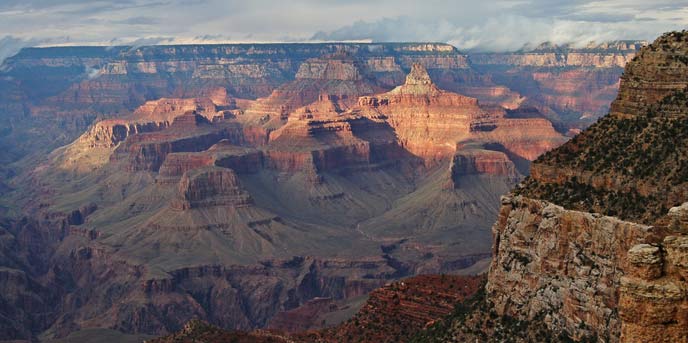 Welcome to Grand Canyon National Park's Virtual Cache program. Virtual caches lead visitors to discover a location. By participating in the program, participants will embark on an exploration of Grand Canyon's uniqueness.
Please note that geocaching with traditional physical caches is not permitted in the park
What You Will Need
GPS Device

Grand Canyon National Park's Newspaper,

The Guide

(use the park map on pp.4 & 5)

A copy of the instruction sheet, "Story of Grand Canyon." (pick up at Grand Canyon Visitor Center)


Paper and a pen/pencil

Compass (optional)

Enthusiasm to explore
General Information
The program is designed to take advantage of the park's roads, trails and shuttle bus system. To protect the park's resources please use only paved park roads, established park trails, and/or the park's shuttle bus system.

Parking is available at or near each coordinate.

All of the sites are located on trails and hardened surfaces. There is no need to go off trail.

As with all Virtual Cache sites, there are no physical caches to be found. You will be required to search for hidden clues.
How it Works
Use your GPS and provided clues to search for and find multiple Virtual Caches. The Story of Grand Canyon will provide coordinates for your first stop.

Keep a record of all coordinates. You will need them to solve the final clue.

The estimated time to complete the program is 4-6 hours. The tour will take you over much of the park.

To receive a certificate of completion, please

email

your answers to the questions with "Attention Virtual Cache" in the subject line.