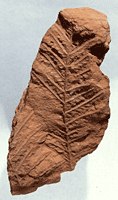 Ferns differ from other vascular plants in that they reproduce with spores rather than seeds.


The fossil record in Grand Canyon reveals that ferns are the oldest living plant in the park. Fossil ferns found in the Hermit Shale date back 400 million years.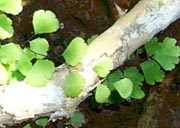 Two species of fern commonly found near seeps and springs along the Colorado River are the maidenhair fern and the brittle fern. The Mexican Woodsia and Oregon Woodsia ferns are more rare and grow in moist soil crevices, on ledges and among boulders.

Patrick J. Alexander @ USDA-NRCS PLANTS Database