Distance Learning
Layers in Time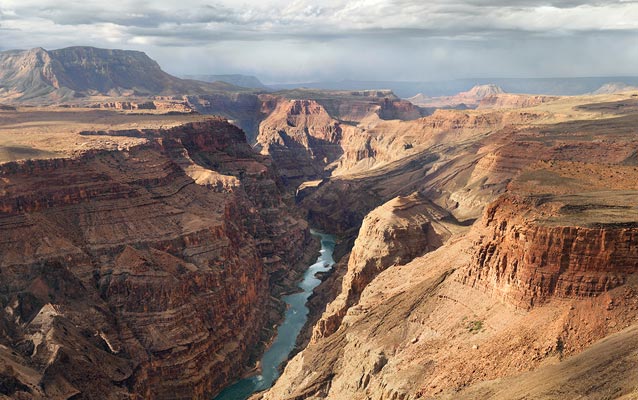 Photo courtesy of Ron Chapple.
Grand Canyon National Park's free distance learning programs offer students an exciting introduction to the science behind the park.

Layers in Time engages the class in the geologic history of Earth through a live and interactive lesson with park rangers via the Internet. Students gain a better understanding of universal geologic principles and processes such as deposition, plate tectonics, and erosion. By exploring Grand Canyon's rock layers and formation, they come to recognize how landscapes change over time. The program lasts about one hour.
How to Participate
Registration begins in October each year. Schools must have video conferencing capability to dial the park's IP address at the scheduled time, or they can participate online via Skype.


To Register:

Follow the instructions on the
2015-2016 Distance Learning Registration Form
(278KB PDF)
Program Materials:
Once you are scheduled for a distance learning program, the following links access the lesson plans and materials needed to prepare your students.

After the program, please participate in our online program evaluation to help us improve our educational efforts.

Related Links:

Details
Subject:

Climate Change, Earth Science, Geography, Geology, Landscapes, Paleontology, Tectonics

National/State Standards:

NS.K-4.2 Physical Science
NS.K-4.3 Life Science
NS.K-4.4 Earth and Space Science
NS.5-8.3 Life Science
NS.5-8.4 Earth and Space Science
NSS-G.K-12.1 The World in Spatial Terms
NSS-G.K-12.3 Physical Systems

type:

Distance Learning
Experience More
on NPS.gov
Topics