Road Work at Great Basin National Park

Beginning July 8, 2014 and continuing through the end of August there will be road work at Great Basin National Park on paved roads throughout the park. Delays of 10 minutes or less may occur. Updated 7/22/2014 More »
Great Basin Astronomy Festival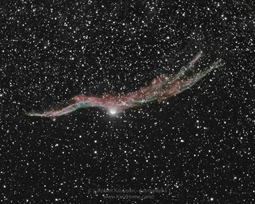 Jeffery Kaufman
Great Basin National Park
AstronomyFestival
September 18-20, 2014
Join park rangers and experience out of this world family fun, excitement, and learn about day and nighttime astronomy. Here at Great Basin National Park we have some of the best air quality in the nation which translates to clear daytime skies, and incredibly dark night skies.
Don't have your own telescope? There will be many telescopes of different makes, shapes, and sizes for you and your family to look at the sun, stars, planets and other deep sky objects including nebulae and galaxies.
NPS Photo
Why come to the Astronomy Festival?
We have a lot of things to enjoy at the Great Basin Astronomy Festival for all members of the family. Each day have fun looking and learning about our star, the Sun, through our safe solar telescopes. Enjoy a 'Astronomy 101' presentation which gives you have foundation for objects you see in the night sky. Sit down and relax as the park rangers present their night sky themed talents at the Ranger Talent Show. Then top off each night with viewing through over 30 telescopes, some as tall as 20 feet, with our expert astronomical volunteers at our Star Gazing session - see the highlights of the night sky - including planets and galaxies! Kids will enjoy earning their Deep Space Certificate (and a Milky Way candy bar) from the Dark Rangers and making special glow-in-the-sun solar bracelets.
Plus many, many more fun activities!
Schedule of Events

Thursday September 18, 2014
1:00PM - Solar Telescope Viewing & Solar Bracelet Making
6:30PM - Ranger Talent Show
7:30PM - Kid's Program: Deep Space Observing Certificate! (Picnic Area)
7:30PM - Star Gaze with Astronomers/Telescope Viewing (Picnic Area)

Friday September 19, 2014
12:00PM - Astronomy 101: Astronomy for Beginners and Everyone
1:00PM - Solar Telescope Viewing & Solar Bracelet Making
2:30PM - Kid's Program
3:00PM - How to Use a Planisphere with Dark Ranger Steve
6:30PM - Vic Maris - Festival Keynote Speaker
7:30PM - Kid's Program: Deep Space Observing Certificate! (Picnic Area)
7:30PM - Star Gaze with Astronomers/Telescope Viewing (Picnic Area)

Saturday September 20, 2014
12:00PM - Astronomy 101: Astronomy for Beginners and Everyone
1:00PM - Solar Telescope Viewing & Solar Bracelet Making
2:30PM - Kid's Program - Discovering Light: Life in the Infrared!
6:30PM - Celebrate Great Basin's Dark Skies with the Dark Rangers
7:30PM - Kid's Program: Deep Space Observing Certificate! (Picnic Area)
8:00PM - Star Gaze with Astronomers/Telescope Viewing (Picnic Area)
...check back! More events to be scheduled!
NPS Photo
What is...? Events at the Festival
Kids Program and Deep Space Certificate
The astronomy festival is a family event and we know the excitement astronomy can bring to the younger members of the family. On Friday and Saturday afternoons we will have presentations just for kids. Also, during the solar telescope observing we will have a table available to make special glow-in-the-sun solar bracelets. One of the most popular activities, kids will be able to earn their Deep Space Cetrficate, signed by the Great Basin Dark Rangers (and earn a Milky Way candybar), each night at the 8:00PM at the telescope observing field. After getting their assignment they will be required to go to specific telescopes to see and learn about different deep sky objects like planets, galaxies, and nebulas!
Evening Astronomy Fun
Each evening of the festival there will be an astronomy event at 6:30PM. On Thursday evening is the famous Ranger Talent Show, Friday evening will have a talk by the festival's keynote speaker, and Saturday evening we will be presenting at collaborative program by the park's three Dark Rangers.
Telescope Observing each night at 7:30PM
Each night from 7:30PM to midnight the dedicated volunteer astronomers will have 30-40 different telescopes available for public viewing. This is conducted at our observing field - an easy five minute walk from the Lehman Caves Visitor Center.
Solar Telescope Observing
Each afternoon on the back porch of the Lehman Caves Visitor Center special sun-safe solar telescopes will be set up to view on closest star - the Sun. Look at for sunspots, and if you're lucky, see a solar flare!
Ranger Talent Show
On Thursday evening the rangers of Great Basin National Park will show off their talents by preforming astronomy themed acts at this most popular event of the festival.
Astronomy 101 and Planisphere Presentations
Each afternoon at 12:00PM there will be a presentation on a specific astronomical topic. These sessions will prepare you to what you'll be viewing tonight on the observing field. Each afternoon at 3:00PM join Dark Ranger Steve in front of the Lehman Caves Visitor Center for a demonstration on how to use a planisphere - those wheely objects that tell you what stars you're seeing in the night sky. Want your own planisphere? There available for just a few dollars at each visitor center's bookstore.
.
Vic Maris - Keynote Speaker
Great Basin National Park is honored to have Vic Maris, owner of Stellarvue Telescopes, Park Ranger for the California State Parks, and longtime astronomy educator, for this year's keynote speaker. Vic's keynote address will be Friday September 19 at 6:30PM.
Vic began a lifelong pursuit of astronomy in the mid 1960's, after reading the Golden Book of Astronomy. "My father bought me a 60 mm refractor to encourage my interest in science, but that telescope almost ended my interest in astronomy." Vic fought the telescope for several nights, with its wobbly base and defective optics. After many attempts, the telescope was retired to his closet. "Far too many telescopes sit unused in closets because companies don't create them with the user in mind. If a telescope is not easy and enjoyable to use, it cannot do what it should; telescopes ought to foster a greater appreciation for the universe."
Vic, however, was lucky. Several people fostered his interest in astronomy from an early age. "The pursuit of astronomy has given me some inspirational experiences. I sincerely appreciate all of those people who helped me along my way." Vic was also lucky to live in Southern California where some of the best telescope makers could be found and they where willing to mentor him.
After being introduced to telescope making at the age of 14, Vic polished his first 6" mirror in the mid 1960's. Not being content with that he took on the challenge of making a 5" f-15 refractor at the age of 16. He was mentored by the best telescope makers in the late 1960's. After graduation, Vic pursued a career working in California State Parks as a ranger and later, a superintendent. He worked 30 years for parks often playing a significant role in protecting the environment and setting up star gazing opportunities in many parks. As Vic neared retirement he was teaching astronomy in Sacramento and his students encouraged him to make telescopes that actually worked. So Stellarvue started in Vic's garage back in 1998 and today we have produced more than 9,000 excellent telescopes.
Great Basin National Park Astronomy Festival Directions
in Baker, Nevada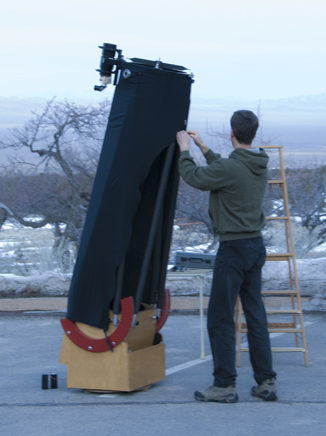 Kelly Carroll
Volunteers Needed!
Are you an amateur or professional astronomer? Do you like to share your passion for astronomy with the public? We need your help! We are looking for volunteers for our festival. Give a presentation or just set up your gear for others to look through. Individuals and astronomy clubs are welcome.
Astronomer's camp: we have limited space where volunteers can camp on the astronomer observing field with your equipment. As an official astronomer volunteer we will waive any camping fees during the festival in our campgrounds but cannot reserve space.
More in-depth information or have a question? Please email us.
Did You Know?

One of the major ecological threats to the sagebrush-dominated Great Basin ecosystem is the introduction and spread of dozens of species of non-native plants. The most important of these, cheatgrass (or downy brome) covers the largest area: 25 million acres, one-third of the area of the Great Basin.