Great Basin Astronomy Festival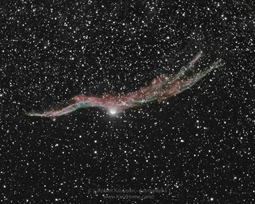 Jeffery Kaufman
The next Great Basin National Park Astronomy Festival will take place September 18-20, 2014. Join park rangers and experience out of this world family fun, excitement, and learn about day and nighttime astronomy. Here at Great Basin National Park we have some of the best air quality in the nation which translates to clear daytime skies, and incredibly dark night skies.
Don't have your own telescope? There will be many telescopes of different makes, shapes, and sizes for you and your family to look at the sun, stars, planets and other deep sky objects including nebulae and galaxies.
Why come to the Astronomy Festival?
We have a lot of things to enjoy at the Great Basin Astronomy Festival for all members of the family. Each day have fun looking and learning about our star, the Sun, through our safe solar telescopes. Enjoy a 'Astronomy 101' presentation which gives you have foundation for objects you see in the night sky. Sit down and relax as the park rangers present their night sky themed talents at the Ranger Talent Show. Then top off each night with viewing through over 30 telescopes, some as tall as 20 feet, with our expert astronomical volunteers at our Star Gazing session - see the highlights of the night sky - including planets and galaxies! Kids will enjoy earning their Deep Space Certificate (and a Milky Way candy bar) from the Dark Rangers and making special glow-in-the-sun solar bracelets. Plus many, many more fun activities!
What is...? Events at the Festival
Kids Program and Deep Space Certificate
The astronomy festival is a family event and we know the excitement astronomy can bring to the younger members of the family. On Friday and Saturday afternoons we will have presentations just for kids. Also, during the solar telescope observing we will have a table available to make special glow-in-the-sun solar bracelets. One of the most popular activities, kids will be able to earn their Deep Space Cetrficate, signed by the Great Basin Dark Rangers (and earn a Milky Way candybar), each night at the 8:00PM at the telescope observing field. After getting their assignment they will be required to go to specific telescopes to see and learn about different deep sky objects like planets, galaxies, and nebulas!
Evening Astronomy Fun
Each evening of the festival there will be an astronomy event at 7:00PM. On Thursday evening is the famous Ranger Talent Show, Friday evening will have a talk by the festival's keynote speaker Wally Pacholka, and Saturday evening will be a showing of the award winning documentary The City Dark and the premiere of the Great Basin Astronomy Ranger Minute.
Telescope Observing each night at 8:00PM
Each night from 8:00PM to midnight the dedicated volunteer astronomers will have 30-40 different telescopes available for public viewing. This is conducted at our observing field - an easy five minute walk from the Lehman Caves Visitor Center.
Solar Telescope Observing
Each afternoon on the back porch of the Lehman Caves Visitor Center special sun-safe solar telescopes will be set up to view on closest star - the Sun. Look at for sunspots, and if you're lucky, see a solar flare!
Ranger Talent Show
On Thursday evening the rangers of Great Basin National Park will show off their talents by preforming astronomy themed acts at this most popular event of the festival.
Astronomy 101 and Planisphere Presentations
Each afternoon at 12:00PM there will be a presentation on a specific astronomical topic. These sessions will prepare you to what you'll be viewing tonight on the observing field. Each afternoon at 3:00PM join Dark Ranger Steve in front of the Lehman Caves Visitor Center for a demonstration on how to use a planisphere - those wheely objects that tell you what stars you're seeing in the night sky. Want your own planisphere? There available for just a few dollars at each visitor center's bookstore.
.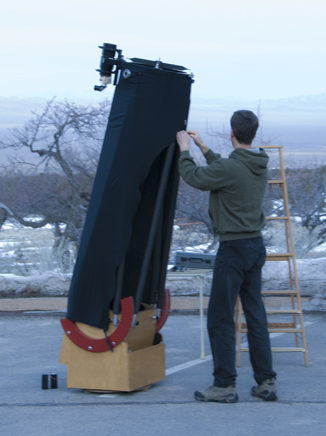 Kelly Carroll
Volunteers Needed!
Are you an amateur or professional astronomer? Do you like to share your passion for astronomy with the public? We need your help! We are looking for volunteers for our festival. Give a presentation or just set up your gear for others to look through. Individuals and astronomy clubs are welcome.
Astronomer's camp: we have limited space where volunteers can camp on the astronomer observing field with your equipment. As an official astronomer volunteer we will waive any camping fees during the festival in our campgrounds but cannot reserve space.
More in-depth information or have a question? Please email us.
Did You Know?

There are 11 species of conifer trees, 71 species of mammals, 18 species of reptiles, 241 species of birds, 8 species of fish, and over 800 species of plants in Great Basin National Park and the neighboring valleys.