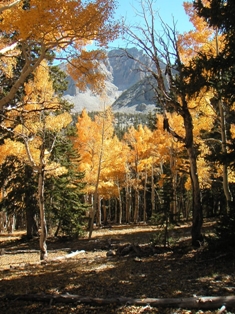 NPS PHOTO
Instead of wondering
whether the world will endure
look at the lichens
stubbornly rooted on rock faces
and sagebrush
blooming
in deserts.
Instead of giving up
or giving in to fears of growing old
look at bristlecones
which sprout new life
from dying trunks
and stars
which radiate a light
born billions of years ago.
We say we
cannot solve our problems
have lost our sense of wonder
grow distant from each other
and do not know what to do.
Instead of constant talk
and endless debate
about things which always seem important
seek the place of total silence
and listen to peace
---