GPS Units

Visitors relying on GPS Units, in order to direct them to our site, need to be cautious once they turn off State Highway 83. Several different GPS systems have misdirected visitors headed to our site. Road signs are more reliable as you approach the site. More »
Wash out on West Auto Tour

In August 2014 Golden Spike National Historic Site had a large amount of rain fall in a short period of time. This rainfall caused flooding which washed out a portion of the historic grade. This damage has resulted in early closure of the West Auto Tour.
GOSP visitor center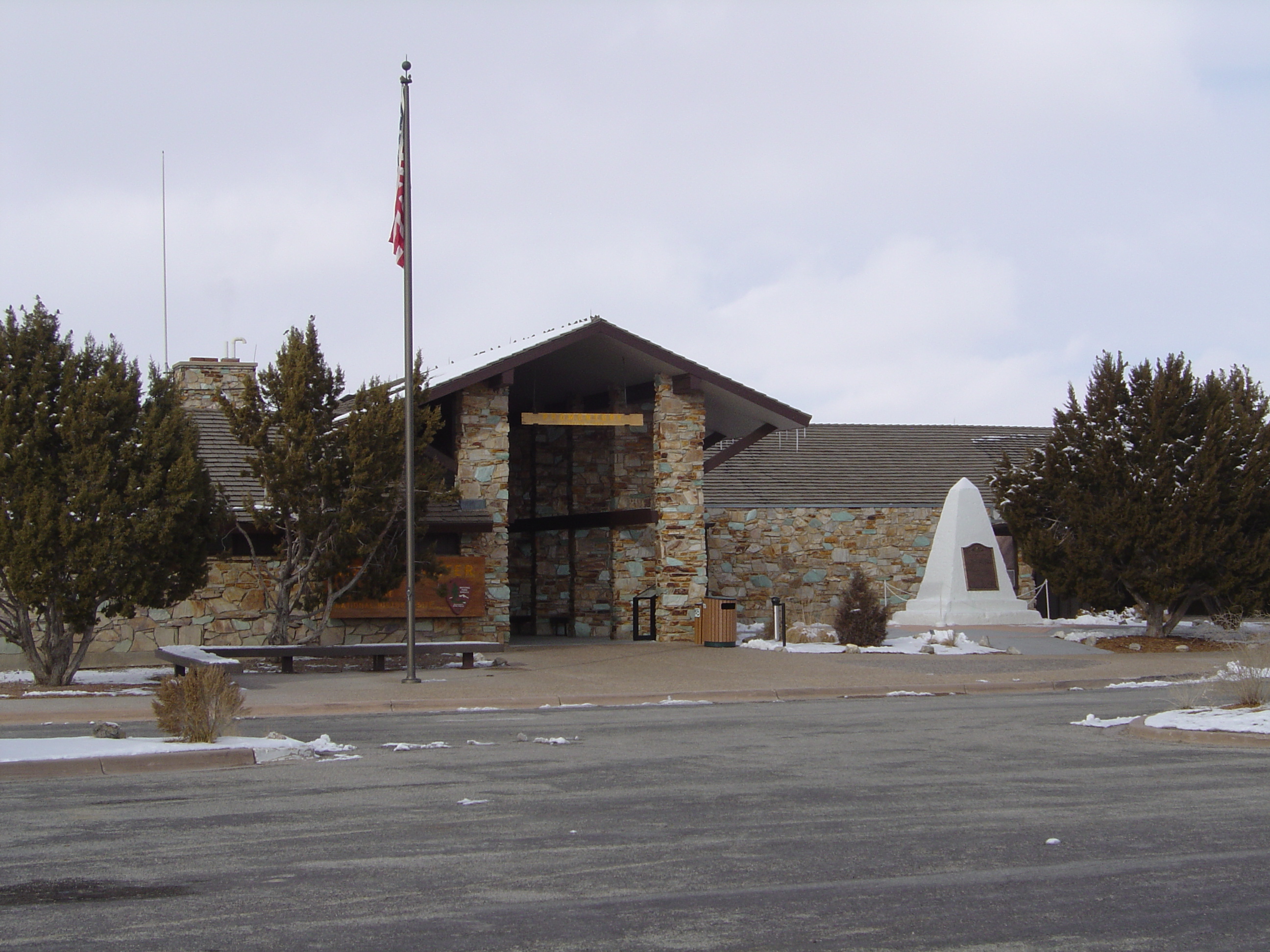 The Golden Spike visitor center is built with iron quartzite and rare copper quartzite, which is mined only in China and here in nearby Park Valley, Utah. Now, between 50,000 and 75,000 people visit each year. Though there is no longer a train station or ticket office in Promontory, the visitor center serves as a gateway to the history of one of the most significant events in the American west. Nearly all visitors at Golden Spike come here to see exhibits, view films, watch ranger presentations, and shop in the bookstore.
Did You Know?

Parallel grade was built for nearly 250 miles across the state of Utah. No parallel track was ever laid.