Limited access and winter/spring programs

Governors Island opens to the public for the 2013 season on Saturday, 25, 2013. See "Plan Your Visit" at left for details. More »
Phone number change

Due to Hurricane Sandy, our phone service was disrupted. The temporary information number for the park is now via cell phone at 646-241-2670. Other contact information can be found at www.nps.gov/gois/contacts.htm More »
Special Events for July 2011
The month of July is chock full of fun and exciting events at Governors Island National Monument. See below for details.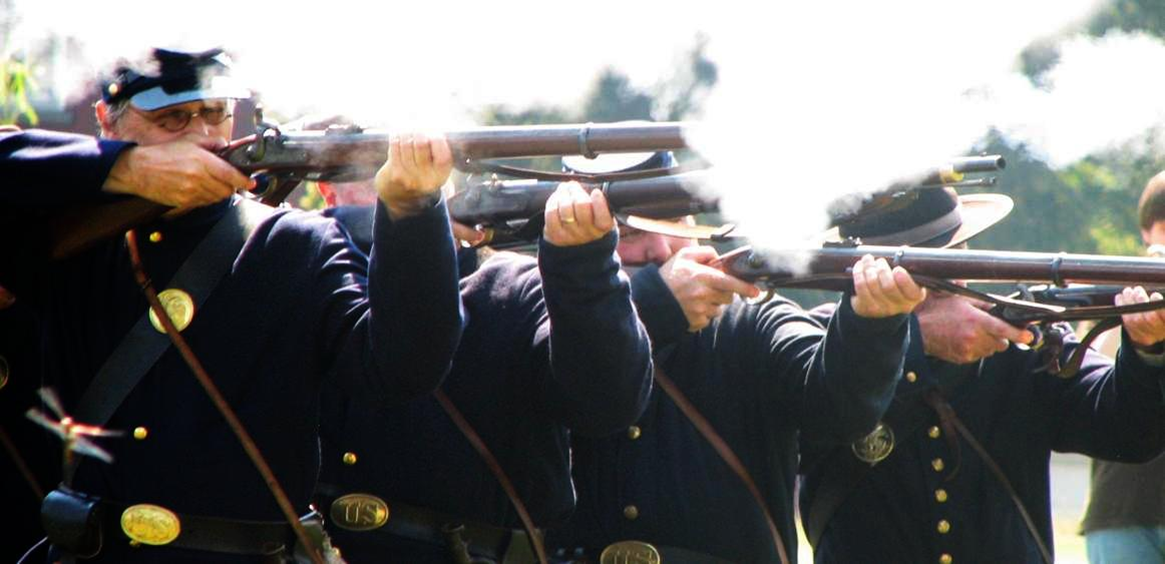 Daniel C. Krebs
Celebrate Independence Day on Governors Island!
Monday, July 4th, 2011

Join a troop of Union soldiers from the Civil War, portrayed by National Park Rangers, for our second annual Salutes to the Colors and the Union, taking place at 12:00 noon and 3:00 PM. The Salute will consist of a flag-raising ceremony, bugle calls, and a 50-gun salute to every state in the nation. Meet at the entrance to Fort Jay.
Also, meet a National Park Ranger at the Harbor Map behind South Battery at 2:00 PM and discover first hand how the the Battle for Long Island played out. Explore how General Washington and the Continental Army barely escaped complete destruction in the largest battle of the American Revolution and see if you could have done better than one of the greatest heroes of the American Revolution.
We will also be giving our regularly-scheduled orientation tours at 11:25, 1:25, and 3:25. Meet at the top of the hill at Soissons Dock.

Please note that the Island is not available for fireworks viewing, and will close at 7:00 PM.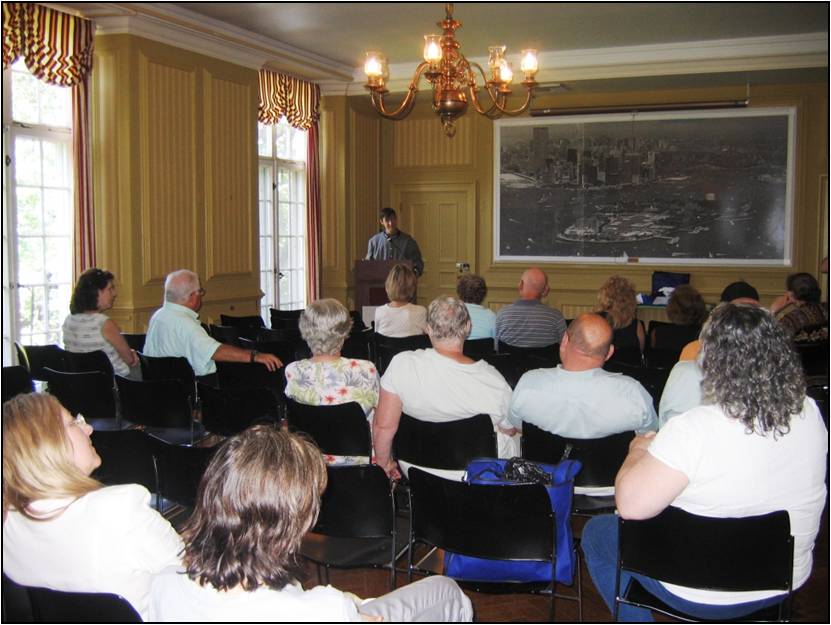 NPS Photo
The Long Island Writers Guild Returns to Governors Island

Sunday, July 10th, 2011
Spend the afternoon at Pershing Hall with members of the Long Island Writer's Guild for a public reading of original works. Stop by any time between 1:30 PM and 4:30 PM.
Do you have original poetry or prose that you would like to share? An open mic is provided on a time-available basis. All submissions need to be family-friendly. Please contact Dennis Kotch at dennisbevkotch@aol.com.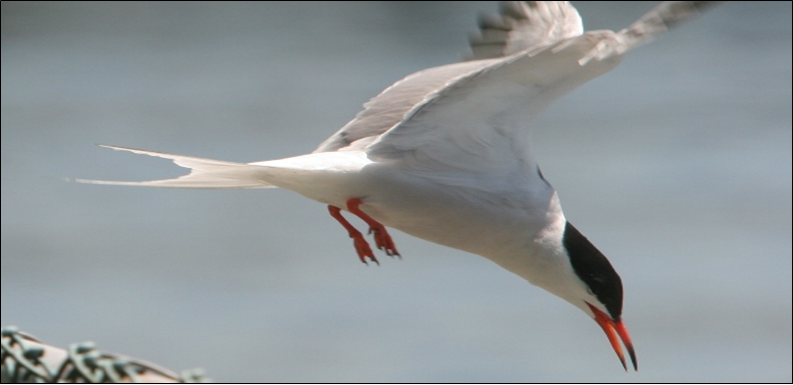 Daniel C. Krebs
City of Water Day 2011

Saturday, July 16th, 2011
The National Park Service is participating in this year's City of Water Day, presented by the Metropolitan Waterfront Alliance on Governors Island. As part of this family-friendly festival highlighting the importance of revitalizing New York's waterfront, the National Parks of New York Harbor will be staffing an information booth throughout the day, and Governors Island National Monument Rangers will be offering kid-friendly arts-and-crafts programs, both in Nolan Park from 10 AM to 4 PM.
Additionally, join Rangers at the Harbor Map behind South Battery for programs covering the ecological history of New York Harbor as well as the geographic features of the harbor that enabled Washington's critical retreat during the Battle of Brooklyn in 1776, at 1:00 PM and 3:00 PM, respectively.
Finally, join NPS Volunteer-in-Park Annie, author of the Governors Island birding journals, at the top of the hill at Soissons Dock at 12:25 for a kid-friendly birding lesson that will have you exploring much of the Island and learning about the Harbor's unique place as a stop-off for migratory birds. Help contribute to our bird census database! A limited number of binoculars will be provided.

Did You Know?
Oliver Otis Howard (1830-1909), from Maine, graduated from West Point in 1856. During the Civil War, he fought at Manassas; Fair Oaks – where he lost his right arm; Antietam; Chancellorsville; Gettysburg; Chattanooga; Atlanta; and participated in the march across Georgia.

In 1865 he headed the Freedmans' Bureau, which resettled and enforced the rights of newly freed African-American slaves in the South. His interest in their education led him to establish Howard University in Washington, D.C. and Lincoln Memorial University in Tennessee.

From 1884 to the end of his Army career, he commanded the U.S. Army in the Eastern United States from Governors Island.