Civil War 150th Anniversary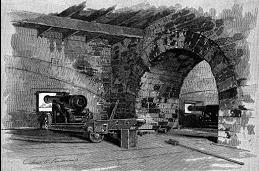 The approaching 150th Anniversary of the American Civil War (2011-2015) offers the current generation of Americans a most important opportunity to know, discuss, and commemorate this country's greatest national crisis, while at the same time exploring its enduring relevance in the 21st century.
In preparation for the Sesquicentennial, the National Park Service-through the collective efforts of the superintendents at Civil War-related parks- has undertaken a multi-faceted, multi-year, integrated program that will simultaneously transform and improve interpretation of the Civil War. Please check out the links below to learn more about this crossroads of the American story and how our park will be offering programs to support it.
Castle Williams and the Civil War