The 2013 Public Access Season has concluded

The 2013 public access season on Governors Island has ended. Governors Island will re-open to the public Memorial Day Weekend, 2014.
Professional Development
Learn about the storied past of Governors Island with these valuable resources! Find primary sources, diagrams, illustrations, photos, and more describing the 200 years of military use of the island.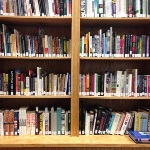 Readings on Governors Island's History
Learn More