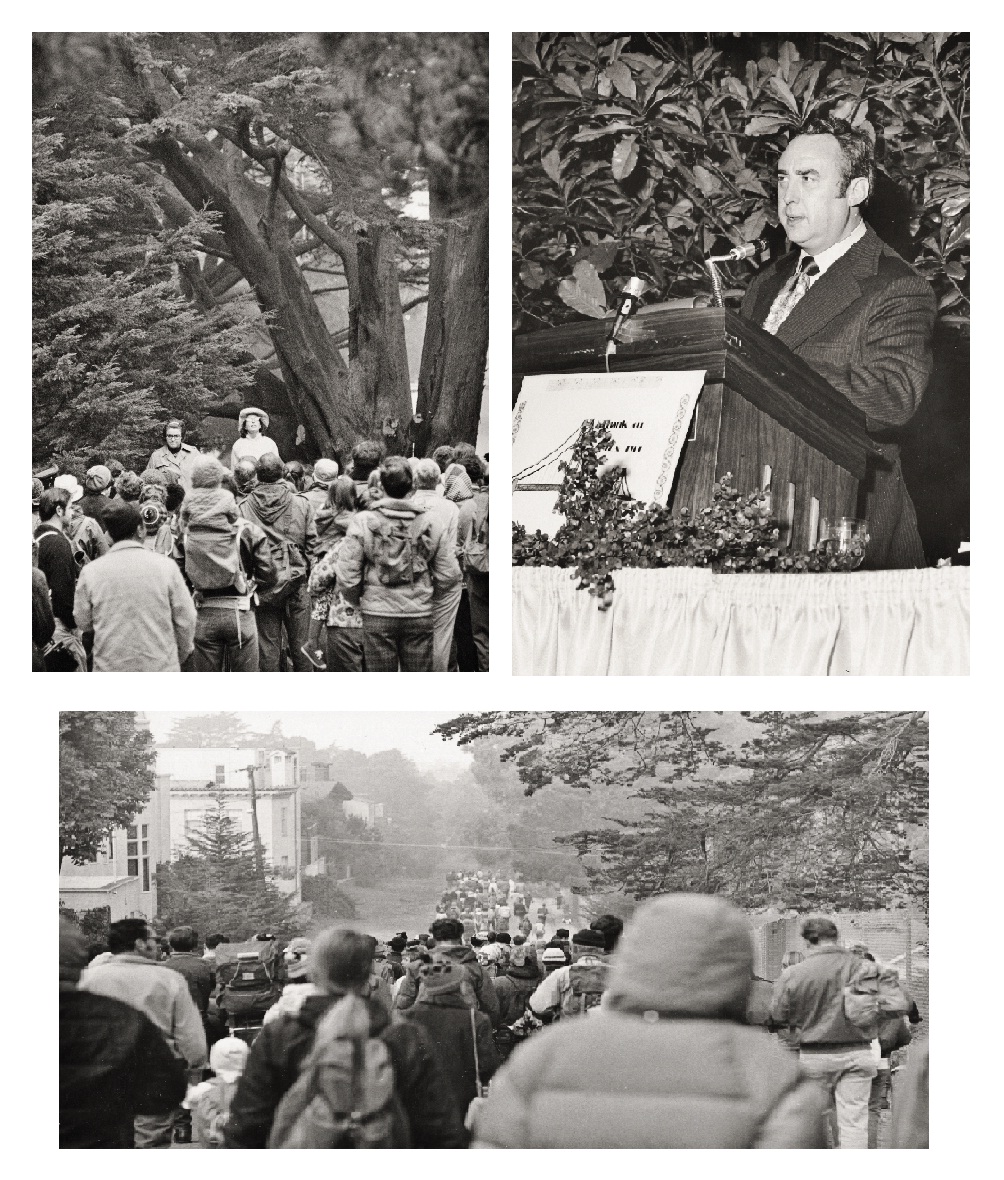 All: Golden Gate NRA, Park Archives, GOGA 35304
When creating the boundaries of GGNRA, legislators concentrated on retaining the most open space and protecting areas from future development; this included military lands still occupied by the U.S. Army. However, even before the GGNRA's establishment was finalized, new additions to the park were being planned and the lines of the park were extended. The national park unit would protect important habitat for hundreds of native plants and wildlife, including over 35 threatened or endangered species, as well as preserve significant cultural elements, safeguard prehistoric Coastal Miwok and Ohlone sites, record over 200 years of military defense, present coast artillery developments from cannon to missiles, interpret an inhospitable prison, and stand as example of the conservation movement.
With the GGNRA the National Park Service was breaking new ground, never before had an open space unit been so close to such a densely populated area and neither had this level of public involvement come into the creation of a national park area. Once the park was established, a Citizen's Advisory Commission was appointed to assist and recommend future actions, to filter and organize the wants and needs of the population, acting as a partner with the National Park Service to develop a recreation area that could be used by all while being managed and protected where appropriate. In order to maintain such a large area with so many historic structures, the Citizen's Advisory Commission worked to find partners that shared or enhanced National Park Service values of education, preservation, and interpretation and who would repurpose structures and spaces. Instead of allowing historic buildings to fall into disrepair and remain unoccupied these organizations would work within the structures, keep up maintenance, and retain the historic landscape. These partners include organizations like NatureBridge, Headlands Center for the Arts, the Fort Mason Center, and the Marine Mammal Center. One of the largest park partners, and the official support group of GGNRA, is the Golden Gate National Parks Conservancy. The Conservancy assists the GGNRA with the creation of educational programs, grant development, volunteer organization, managing bookstores, and habitat restoration throughout the park. With the help partners such as these GGNRA is able provide a wider selection of visitor experiences.