Hot Topics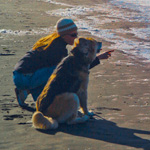 Dog Management Planning
The Draft Dog Management Plan/Environmental Impact Statement (DEIS) was open for public review and comment from January 14 to May 30, 2011. 4,713 comments were received.
Given the substance of many of those comments, information from additional data and studies, and potential changes to the alternatives and impacts analysis resulting from that information, a Supplemental EIS (SEIS) has been developed and was released for public comment on September 6, 2013. The comment period closesTuesday, February 18, 2014. Click here for more information .

General Management Plan
(Public Review and Comment Period Closed as of December 10, 2011)
The NPS is working on an update to the General Management Plan for the Golden Gate National Recreation Area and Muir Woods National Monument. It's been more than 30 years since the original General Management Plan (GMP) was put in place. Since then, the park has more than doubled in size and visitation, the ecological and historical importance of its resources has become better understood, and new properties have been added in San Mateo County.

These are your park lands.

You can follow the progress of the GMP by signing up for email updates or reviewing a variety of parkwide project documents online. The approved plan is expected to be ready for implementation in 2013.
Improvements Around the Golden Gate Bridge Cause Detours and Delays
In preparation for the 75th anniversary of the opening of the Golden Gate Bridge several large projects will be taking place around the access point of the Bridge, including trail work, road improvements, and the construction of a visitor pavilion. All of these improvements will greatly enhance visitor experiences when complete, however, over the next several months look for traffic detours and delays. For more information about these projects and the planned celebration of the anniversary visit www.goldengatebridge75.org.
Project Headlands

Significant improvements in the accessibility and safety of several popular Marin Headlands roads are planned to take place over the next several years. Those changes require major construction, road closures and delays. The first phase of the four-year Project Headlands got underway in 2010. The Federal Highway Administration (FHA) and National Park Service (NPS) are working together on these improvements.
For closures, delays, and detour information or about what's going on and during construction visit: www.projectheadlands.gov
Freedom of Information Act (FOIA)
The Freedom of Information Act (FOIA) is a federal law that gives you the right to access any Golden Gate National Recreation Area, National Park Service (NPS), or Department of the Interior (DOI) records unless DOI reasonably foresees that the release of the information in those records would harm an interest protected by one or more of the nine exemptions (reasons an agency may withhold records from a requester) or release is prohibited by law.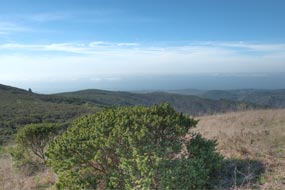 Welcome to Rancho Corral de Tierra
With the new year comes a large new addition to the Golden Gate National Recreation Area. Rancho Corral de Tierra, comprising nearly 4,000 acres east of Montara, Moss Beach and El Granada, is one of the largest undeveloped parcels in San Mateo County, and includes four watersheds, distinctive scrub and chaparral habitats, and awe-inspiring views.
Firearms In National Parks
As of February 22, 2010, a new federal law allows people who can legally possess firearms under applicable federal, state, and local laws, to legally possess firearms in this park.
It is the responsibility of visitors to understand and comply with all applicable state, local, and federal firearms laws before entering this park.
Visit our
Laws and Policies section
for additional information.

Muir Beach Restoration Project
The Muir Beach restoration is a landscape-level coastal restoration project designed to bring back natural function to the creek, freshwater wetlands, intermittent tidal lagoon and dunes over a 46-acre site at the mouth of one of the iconic watersheds in the Bay Area. The project will also enhance visitor amenities at the parking lot and picnic area, create interpretive opportunities such as waysides and self-guided hikes, and improve regional trail links.
Coyote Alert—Marin Headlands
Recently, coyotes have been observed frequenting roadsides and pullouts, and even approaching cars, in the Marin Headlands of the Golden Gate National Recreation Area. This behavior is consistent with coyotes that are being fed.

Climate Change
"Earth's climate is changing, with global temperature now rising at a rate unprecedented in the experience of modern human society."
-Arctic Climate Impact Assessment, 2004

GGNRA Centennial Programs & Projects
Find out more about which programs and projects the park has submitted for the Centennial Strategy 2016.
Did You Know?
The international peace symbol was designed in 1958 as the logo for the Campaign for Nuclear Disarmament (CND) and has deliberately never been copyrighted.