Schedule Of Events
Search for Events
Sorry, but there are no events between 05/08/2013 and 06/01/2013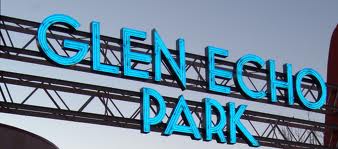 UPCOMING SPECIAL EVENTS
Family Day
Saturday, May 4, 2013
Come and celebrate the annual opening of the Dentzel Carousel at Glen Echo Park's Family Day event! Enjoy free entertainment and learn more about the carousel and the park through tours and programs.
Other activities include:
National Park Service ranger-led programs
Children's art projects
Open studios and galleries
Artist demonstrations
Adventure Theatre performances
The Puppet Co. performances
Stay tuned for more information as it becomes available!
Washington Folk Festival
Saturday, June 1 and Sunday, June 2, 2013
The Folklore Society of Greater Washington presents the 33rd Annual Washington Folk Festival. The festival runs from 12:00 pm to 7:00 pm each day, rain or shine! Free to the public, the Washington Folk Festival showcases the diversity of traditional music in the Washington area. Musicians, storytellers, dancers, and craftspeople from all over the greater Washington metropolitan area volunteer their talents during this special two-day event. For the most up-to-date information, visit the FSGW's website.
Spanish Ballroom 80th Birthday Celebration!
Saturday, June 29, 2013
Come and join us in our celebration of the Spanish Ballroom's 80th birthday! This will be one of multiple things happening at the park as part of Montgomery County's Annual Heritage Days Event. Details on specific times and activities will be announced at a later date so stay tuned!
Summer of Change: Civil Rights Commemoration Day
On Sunday, June 30, 2013, the National Park Service is hosting a day of commemoration on the 53rd anniversary of the Civil Rights protests of Glen Echo Amusement Park. This will be one of multiple activities happening at the park as part of Montgomery County's Annual Heritage Days Event.
Activities relating to the Civil Rights Commemoration are as follows:
Summer of Change Exhibit
Partnership Office Gallery, 2nd floor of the Arcade Building.
Civil Rights Junior Ranger Booklet
Available at the Candy Corner Information Center.
The Civil Rights Story of Glen Echo
Meet at Civil Rights plaque in front of Carousel at 12:30 pm.
**This program is also available throughout the year by advanced reservation.**
Why was Glen Echo Amusement Park segregated? Who led the Civil Rights protests to desegregate the amusement park? Which amusement park ride was a focal point of the protests? This program will explore the Civil Rights issues at Glen Echo Amusement Park and the surrounding area in the early 1960s.