Ranger Presentations & Special Events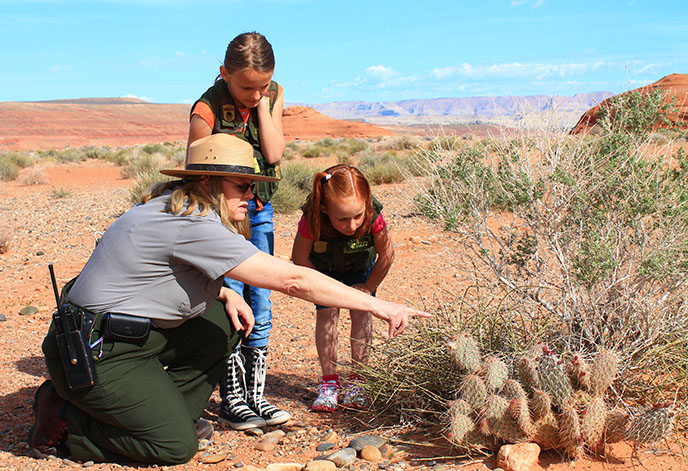 NPS Photo
Ranger programs are conducted at Hanging Garden and Carl Hayden Visitor Center every day May 23- Sept 30, 2015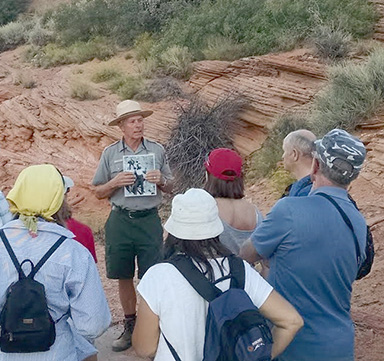 Hanging Garden Hike
Join a ranger for a ½ mile (.8 km) one-way guided hike to a desert oasis. Hike will last approximately 1 hour.
Time: 6:00pm every day
Meet: Hanging Garden Trailhead
Directions: Turn off is ¼ mile (.4km) east of the Glen Canyon Bridge on Hwy 89. Park at the trailhead.
Bring: water, sturdy shoes, and sun protection. The only shade is at the Hanging Garden itself.
There are no restrooms or trash cans on this trail. Please take care of personal needs before arriving at the trailhead. Hikes are weather permitting.
Junior Ranger Program
Come explore Glen Canyon with a Park Ranger
Time: Between 2pm - 4pm every day
Meet: Carl Hayden Visitor Center Exhibit Area
Enjoy a fun program with a Park Ranger and earn a point toward your Junior Ranger Badge.
Already finished with your booklet? Take the pledge and earn your badge!